What to expect from the next major expansion (Part 5)
Posted by: _K_o_S_ on steam_community_announcements May 6, 2020
[img]{STEAM_CLAN_IMAGE}/8937755/4212ec76d5fdc5b1919d068047b9b21a9d1240eb.jpg[/img]

Earlier I was telling how the next major expansion will show detailed statistics for each tournament.

Now, we started working on the club's statistics.



What historical stats did we show earlier?


In the current version of the game, you can trace how the position of each club has been changing on the historical chart. It also shows what the strength of the club at the end of the season was and what trophies the club won.

But we decided that this is not the most convenient way to track the historical statistics of the clubs. We want to know more details. Therefore, for the next expansion, we developed a separate club's history screen.



Trophies


First of all, you can see how many trophies the club has won in its entire history. On the chart, you can evaluate the ratio of the trophies won.

We also decided to introduce a historical scale into the game, which will help to quickly assess the success of the club in different seasons. If the club won a trophy, it will be displayed above or below the scale. If the club relegated from the league, this year will be colored in red. If it promoted (or got into the top 3 in the Premier League), then the selected season will turn green. If the club won a gold double (became the champion of the league and won National cup), then we color it with orange.

When you spend several seasons in the game, it is interesting to go to the screen of the clubs you are interested in and study their achievements: do they have the doubles, what is the highest place they reached in their history, how high they got in the cup.

[url={STEAM_CLAN_IMAGE}/8937755/f01f815d2855174a85631b8224b4f8cb8b59c23c.jpg][img]{STEAM_CLAN_IMAGE}/8937755/f01f815d2855174a85631b8224b4f8cb8b59c23c.jpg[/img][/url]



Important trophies


Separately, we decided to show what important trophies the club won or tried to win. If the club participated in the Premier League, the National Cup and/or any continental tournament, then the game will show what the club achieved in these tournaments.

[url={STEAM_CLAN_IMAGE}/8937755/ca8dba2fc66f40ec0978e331340d74dbea70df25.jpg][img]{STEAM_CLAN_IMAGE}/8937755/ca8dba2fc66f40ec0978e331340d74dbea70df25.jpg[/img][/url]



Footballers


The strength of the team is seen not only by its trophies but also by the value of all club players. And if we can show this information, then why not to show other interesting data related to the players?

For example, now you can see the average age and level of the club's players, the most expensive acquisition, the most expensive sale, the football player on which the club made the best money.

[url={STEAM_CLAN_IMAGE}/8937755/72f04bc125cffa021ad92cadfcc49eb47612e3a3.jpg][img]{STEAM_CLAN_IMAGE}/8937755/72f04bc125cffa021ad92cadfcc49eb47612e3a3.jpg[/img][/url]



Opponents


Over the course of several seasons, each club shows regularities in which opponents it is easier to play with and which ones are more difficult. It used to be unrealistic to track. And the expansion, in a separate field you will be able to see it easily.

The screenshot, for example, shows the rivals of my club Dortmund FC. Surprisingly, the easiest opponent is the league leader Munich FC.

[url={STEAM_CLAN_IMAGE}/8937755/71d2cf5f09ce3dce6c3fca6e1d1808c1bfc25f21.jpg][img]{STEAM_CLAN_IMAGE}/8937755/71d2cf5f09ce3dce6c3fca6e1d1808c1bfc25f21.jpg[/img][/url]

These stats can be tracked for every club. For example, here are the data for Munich FC:

[url={STEAM_CLAN_IMAGE}/8937755/4786910e0b0d4cd16896bceff40c28cb8d6b14eb.jpg][img]{STEAM_CLAN_IMAGE}/8937755/4786910e0b0d4cd16896bceff40c28cb8d6b14eb.jpg[/img][/url]



Streaks


On the tournament statistics screens, we have already shown information on successful and unsuccessful streaks. But when we introduced similar statistics for each club separately, we thought about the following:

Each club has ups and downs. In some seasons, the club will sweep away everyone in its way, and in other seasons, the competition will appear in the league, and it is no longer easy to win. The streaks sometimes represent such ups and downs of the competition, struggle, easy wins to hard losses.

If we can't "see" the streaks visually, then this information is almost useless. It is difficult to perceive.

Therefore, we invented a special way to visually see when the club had the best streaks.

Here, for example, the statistics of the club Munich FC:

[url={STEAM_CLAN_IMAGE}/8937755/e6614db9240a3e30828884a372a4733dc39170f9.jpg][img]{STEAM_CLAN_IMAGE}/8937755/e6614db9240a3e30828884a372a4733dc39170f9.jpg[/img][/url]

[h2]Comment on what you were most interested in[/h2]
We would like to know what do you think about these stats. What pieces of information do seem most interesting to you?

[h2]Add the next major expansion to your Wishlist[/h2]
I want to recall you that you can already add Football, Tactics & Glory: Manager's Journey to your Wishlist.
https://store.steampowered.com/app/1293080/Football_Tactics__Glory_Managers_Journey/

This way you won't miss the moment of its launch.

[h2]Follow our news[/h2]
Forum - the main hub for the discussions
Creoteam's page in Steam - subscribe to get news about all FTG news directly in Steam
Discord - good place to discuss the game
Email subscription - I will send all the news to your email




Other Football, Tactics & Glory News
---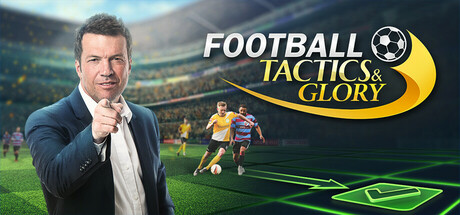 Football, Tactics & Glory - June 24, 2020
This is part of a series of articles that talk about the many new features that will appear in the next major expansion. You can find past articles there.
Further Back
Football, Tactics & Glory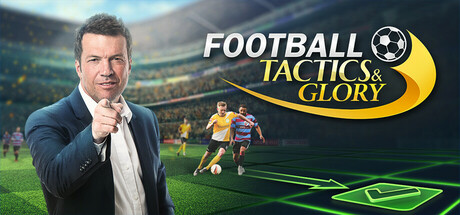 It's an original combination of turn-based strategy and RPG. Create a football team, play matches, earn XP, train skills, learn new classes, upgrade facilities, buy and sell footballers, grow youth, make hard choices. It's a deep strategy which respects your time.
Developer: Creoteam
Publisher: Creoteam,Toplitz Productions