Holodance Summer Sale: 50% off!
Posted by: jashan on steam_community_announcements June 25, 2020
For those of you that don't own Holodance, yet, this is an awesome opportunity.

As I'm in the middle of working on a pretty big update coming to Holodance in the next few days, I'll keep this unusually short: Some of the upcoming new features, like the Mutant Club upgrade are already available here on Steam via the alphadev- and beta-channels. So if you want to give those a try (and help find bugs), be sure to opt-in to either beta (that one's fairly safe but also not as hot - last update there was May 25), or alphadev (that one's bleeding edge and may sometimes break - last update there was June 23, and another one should be coming tomorrow).

Don't know how? Here's how! (That guide also explains opting in to the Steam beta - skip right to Product Betas).

And, as a little teaser and preparation for what's coming: In case you haven't heard about YUR, yet, well, now you have. It's an awesome (and free) SteamVR Fitness tracking addon. YUR automatically tracks your activity across all games, so it will work immediately as soon as you have it installed. But one thing I'm working on right now is a tighter integration for higher levels of awesomeness! So if you don't have YUR, yet, get it now!

If you want to let others know about this opportunity - here's the official Tweet!

And if you want to hop in and chat with other players (or the devs), check out our official Holodance Discord!

And the current trailer ... I know ... it sucks. A new one is also coming.

So ... back to work. Bye!
Other Holodance News
---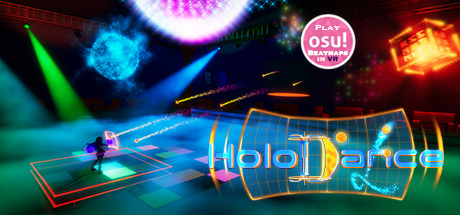 Holodance - February 28, 2020
If you have never heard of Holodance before, here's ...
Further Back
Holodance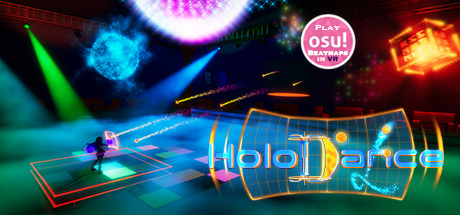 Punch orbs with your hands, slice drops (or ghosts) with laserblades, shoot drones with guns or dance with dragons, using native songs, player created osu! beatmaps or any song from your local music library - in the first VR rhythm game.
Developer: narayana games UG
Publisher: narayana games UG