SPATIAL SOUND CARD Version 2.5 is released!
Posted by: nat_products on steam_community_announcements June 18, 2020
After a lot of internal discussions, evaluations and finally developments we're very happy to offer the new Spatial Sound Card version 2.5 to all users.

We fixed a lot of Windows bugs as well as made the Mac version compatible with Mac OS Catalina notarization, what was a real challenge;)

The new version includes also:
- Channel and master input / output level display
- Opacity editing for GUI controls
- Multi-languages GUI
- New headphone presets
- 7.1 routing and save/recall function

Still on the list is to run the SSC without Steam in the background. But this is not easy to do because of we use the Steam copy protection until now. We have an own one but it's not compatible with steam store administration. However, we still discuss options with Steam. We're certain to find a solution for this too in later upgrades.

Thank you so much for your patience, we know this update took too long. We try to be faster with the next one. Meanwhile, we're happy about any comment to get aware of unfound issues and to include more cool features soon.

Kind regards from the New Audio Technology Team.

Other SPATIAL SOUND CARD News
---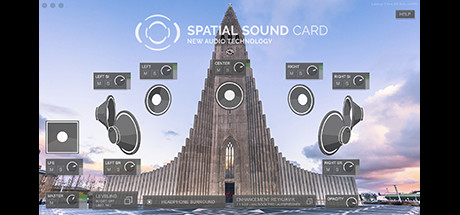 Further Back
SPATIAL SOUND CARD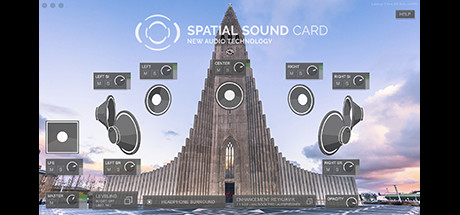 The Spatial Sound Card is the first VR sound application by New Audio Technology. It provides virtual stereo or surround sound for any computer using regular headphones, also giving the choice between surround sound 5.1, 6.1 and 7.1.
Developer: NEW AUDIO TECHNOLOGY
Publisher: NEW AUDIO TECHNOLOGY