Coteries of New York Deluxe Edition, artbook, soundtrack are LIVE!
Posted by: jglowacki on steam_community_announcements March 24, 2020
Hello dear members of #vamily, how are you today?



The time has finally come! Vampire: The Masquerade - Coteries of New York released on Nintendo Switch and the PC version got the biggest update since launch, which not only introduces several fixes and tweaks, but also improved game client with new locations and silhouettes of characters and new collector's content!

Vampire: The Masquerade - Coteries of New York Deluxe Edition is a bundle, which consists of the base game (significantly upgraded), an artbook (70 beautiful pages!) and official soundtrack (13 atmospheric tracks composed by Arkadiusz Reikowski and Brunon Lubas). The Deluxe Edition is now available for purchase!

Official Artbook consists of 70 pages full of concept arts from different stages of the game's development, final pieces of art included in the game, as well as quotes from the game's lead designer and artists engaged in creating stunning visuals - characters, backgrounds, animations - everything that makes Coteries of New York a truly atmospheric, fully licensed part of the globally renown Vampire: The Masquerade 5th Edition universe.

Additionally this artbook will contain link to over 20 Vampire: The Masquerade - Coteries of New York themed wallpapers (including desktop and mobile wallpapers and even some animated ones).

Official Soundtrack composed by Arkadiusz Reikowski, one of the most appreciated Polish composers, creator of several critically acclaimed soundtracks to games such as Kholat, Layers of Fear, Observer, Layers of Fear 2 etc., as well as by Brunon Lubas - one of the most talented Polish video games music composers, creator of Ritual: Crown of Horns soundtrack.

The 49 minutes and 1 second of Reikowski's and Lubas' atmospheric soundtrack consists of 13 tracks.

Vampire: The Masquerade - Coteries of New York base game has been enriched with several new locations and images of characters, who were previously presented as shadow silhouettes, as well as updated to version 1.0.06 and several fixes and tweaks are introduced:





Choice of approach fixed in The Gift That Keeps On Giving quest

Various UI improvements

Fixed gamepad navigation in The Kaiser's Lackey quest

Improved video synchronization with light animations

Improved sound design in companion quests

Various fixes to sound design in different parts of the game

New location backgrounds added to various places in the game

Various bug fixes in conversations




Of course, our work as a development team doesn't end here. There's still a lot to be done, more content to be added, as well as language versions. In the upcoming months we hope to add several features to Coteries of New York as the best achievable quality is our top priority!

Thank you for your continuous support, suggestions, constructive criticism and your engagement! You're almost welcome to join our official Discord channel, where you can speak directly with Draw Distance development team members.

All the best to you, stay healthy and #stayathome!

Jacek @ Draw Distance


Other Vampire: The Masquerade - Coteries of New York News
---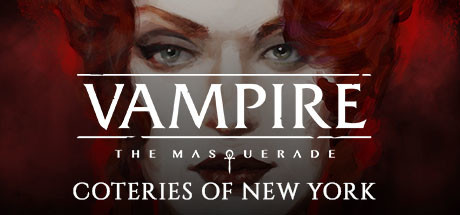 Vampire: The Masquerade - Coteries of New York - April 9, 2020
We have made a promise, that we will keep supporting Vampire: The Masquerade: Coteries of New York in the upcoming months and we intend to keep this promise. We're constantly releasing new patches and bug fixes, adding extra collector's content, working on further improvements and language versions.
Further Back
Vampire: The Masquerade - Coteries of New York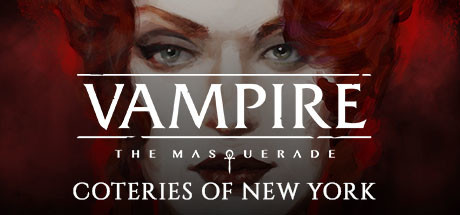 Vampire: The Masquerade - Coteries of New York is a narrative experience set in the rich universe of Vampire: The Masquerade 5th Edition. It presents the struggle for power between two vampiric factions - the Camarilla and the Anarchs - bathed in the night lights of the Big Apple.
Developer: Draw Distance
Publisher: Draw Distance