March 2020 Community Update
Posted by: Atsumari on steam_community_announcements March 26, 2020
Hello,

I am here with our March update a little early with some good news. We will be releasing our first major release. Along with this release, we will be doing a sale on the game and some marketing to get the word on our game out there. It is still in the form of a kinetic novel as we have only finished chapter one of our story. More patches will be incoming and more interaction with our community will be incoming. Now for a list of what has been accomplished this month:

- Art for Alister and Reko has been added.
- All Chapter 1 key areas have backgrounds.
- All text for Chapter 1 of ENRB: C1 has been reviewed and quality checked.
- Numerous code bug-fixes have been applied.
- Character image spacing has been changed correcting some aspect ratios for characters.
- Second Remi outfit added; more for other characters coming soon.

We will be adding additional music and making more changes in the coming days. With all of these changes there have also been some internal process changes which will allow for faster release of patches, faster editing and more streamlined debugging procedures. We have also been able to call in one of our editors to help with direct development; also helping to increase in the speed of development.

As a final but important note; we are aware of how the COVID-19 pandemic is affecting the world; as a response to this, we want everyone to know that we are encouraging our staff to stay home. Since this is a remote project all of our team work from home already. This has allowed our team more time to work on this project; hopefully, this gives people access to something to do so that they can enjoy themselves in light of this crisis. Having something entertaining to do helps improve mental health and decrease stress so we hope that you are taking time to have some fun even if it is not with our product.

Thanks,

Josh (Atsumari)
TNU Productions LLC.

Other The New Universes: ~ Eine Neue Reise Beginnt ~ Chapter 1 News
---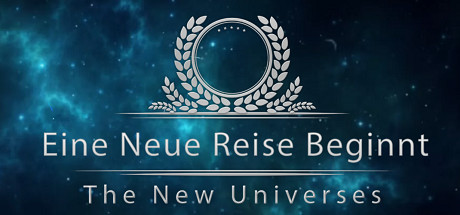 The New Universes: ~ Eine Neue Reise Beginnt ~ Chapter 1 - April 30, 2020
This is the first combined community update that will be posted on all of our social media, Steam and Kickstarter. I am happy to announce even more progress has been made on the game; in addition, we have made improvements to our website to allow for easier support, easier key management and related things if you need something from us over the course of the game being developed. Below is a list of updates by type:
Further Back
Recent Issues and Community Update December 2, 2019
Patch 11/19/2019 November 20, 2019
Early Access Release November 17, 2019
Updates September 30, 2019
Devlog 2 August 26, 2019
Devlog 1 is up July 18, 2019
Testing of the Game July 6, 2019
Thank You! June 15, 2019
The New Universes: ~ Eine Neue Reise Beginnt ~ Chapter 1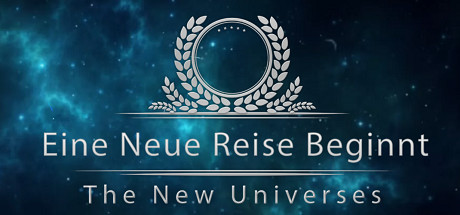 A Visual Novel where a young woman learns about her life in a war-torn, hostile galaxy.
Developer: TNU Project Council,LastNexus Studios
Publisher: TNU Project Council,LastNexus Studios,TNU Productions