April 2020 Community Update
Posted by: Atsumari on steam_community_announcements April 30, 2020
Hello,

This is the first combined community update that will be posted on all of our social media, Steam and Kickstarter. I am happy to announce even more progress has been made on the game; in addition, we have made improvements to our website to allow for easier support, easier key management and related things if you need something from us over the course of the game being developed. Below is a list of updates by type:

TNU: ENRB VN
- Final quality check run has been completed for version 1 to finish our first official build.
- Music patch will be released in the coming days along with this final quality checked version.
- We have begun minor work on the second part of ENRB Chapter 1.

Website
- We have added the ability for our customer support staff to log keys for customers allowing us to better track customer support requests.
- We have begun the launch of an online store that is currently in beta. Versions purchased through our online store will include a Steam Key.
- We have begun using Cloudflare to further protect our customers, servers and provide an extra layer of trust with the community by using a well-known service to handle pass-through across the internet.
- We now offer the ability for customers to reply directly to emails sent to our customer service team.

In addition to the above things The New Universes Project which is the organization behind the story we are producing here has begun its application for charitable exception with the IRS as the organization exists to create literary works and support others in doing so without the expectation of compensation. This VN is something of a hobbyist project for us and is being created with the TNU Project's authorization. If you want to help write new stories, develop your own story or just have an interest in what the TNU Project is please visit our website. As was mentioned by a curator in a previous review the story we are using here is not a typical thing and is more a community-supported endeavor. We are always looking for feedback, new faces and contributions.

Thanks,

Josh (Atsumari)
TNU Productions LLC.

Other The New Universes: ~ Eine Neue Reise Beginnt ~ Chapter 1 News
---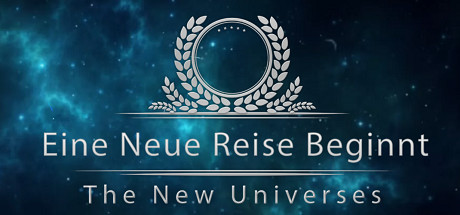 The New Universes: ~ Eine Neue Reise Beginnt ~ Chapter 1 - March 26, 2020
I am here with our March update a little early with some good news. We will be releasing our first major release. Along with this release, we will be doing a sale on the game and some marketing to get the word on our game out there. It is still in the form of a kinetic novel as we have only finished chapter one of our story. More patches will be incoming and more interaction with our community will be incoming. Now for a list of what has been accomplished this month:
Further Back
Recent Issues and Community Update December 2, 2019
Patch 11/19/2019 November 20, 2019
Early Access Release November 17, 2019
Updates September 30, 2019
Devlog 2 August 26, 2019
Devlog 1 is up July 18, 2019
Testing of the Game July 6, 2019
Thank You! June 15, 2019
The New Universes: ~ Eine Neue Reise Beginnt ~ Chapter 1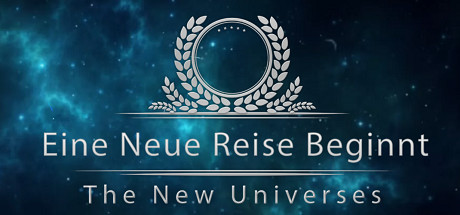 A Visual Novel where a young woman learns about her life in a war-torn, hostile galaxy.
Developer: TNU Project Council,LastNexus Studios
Publisher: TNU Project Council,LastNexus Studios,TNU Productions