Devlog #006: Wall blasters
Posted by: Chocolate Pinecone on steam_community_announcements March 26, 2020
This took way longer than anticipated. I'm not finished yet, but the wall blasters are well underway.
Wall blasters will periodically shoot a bullet in the direction they're facing. That's about it.
It sounds simple, but shooting a bullet, bullet impact and integrating wall blasters in the editor really took a lot of time.
The wall blaster paved the way for a lot of future stuff in different ways. For example, I didn't have any code that restricts placement in the editor. Wall blasters need to be mounted on a tile, which means they can't be placed in mid air.
I now built a generic way of checking if a spot adheres to specific rules.

Checking if a collision happened with a specific type of object (a bullet for example) was also not possible, so I also built a generic solution for that as well.

I can't even remember all the other needed stuff, this all took too long.

Here's how it looks now! Don't pay attention to the ugly bullet:

[previewyoutube=Jsinjk4-oKI;full][/previewyoutube]

As you may have noticed, I moved my devlog to here instead of the forums. I decided to do so because this is more visible to users. In case you want to see past posts, feel free to check out the link!

See ya!
Other Rocket Shipment News
---
Further Back
Rocket Shipment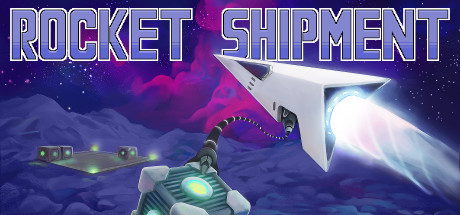 Become master of grappling and fight against physics while flying a spaceship in this physics based space delivery game. Explore and complete main levels, or build your own with the level-editor.
Developer: Chocolate Pinecone
Publisher: Chocolate Pinecone