In case of emergency, join our discord
Posted by: Intuition on steam_community_announcements March 11, 2020


[h2]Mr. Steam, Members of Discord, dear developers, and my fellow citizens,[/h2]
Not so long ago an unfriendly virus has crossed our borders. Today we are standing in the face of danger and yet, we must not show fear. I will do my best to ensure every Americans' safety, overcome the temporary difficulties, and resist the threat. Still, you have to brace yourselves, as we're going to be signing today, and registering, national emergency. Luckily I have a great developer team at my disposal to help me manage all the safety measures. United we shall stand!

The team – President Studio – has taken the necessary precautions and prepared a special room, where you can all gather without worrying about your health. The "Discord" Safe House, as we call it, is free and opened for everyone. Please join us here (link) and connect with the community.

While staying in the "Discord" Safe House, please remember to wash your hands on a daily basis in order to avoid infection. Since it is recommended to scrub them for at least thirty seconds, we suggest humming two verses of The Star-Spangled Banner – this will take about the same amount of time!

Remember - stay calm, install antivirus, wipe your keyboard and await the Friday announcement with the official release date of I Am Your President! Maybe this will brighten up your day.

Stay safe, everyone!

Signed by
Your President

[img]{STEAM_CLAN_IMAGE}/32571749/35cd35d62a9657dec111df7053e15e3b90adaad9.png[/img]
Other I Am Your President News
---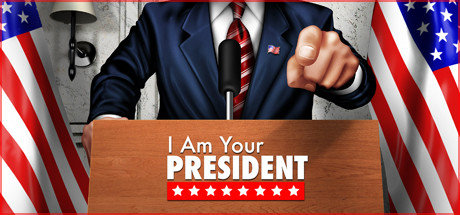 I Am Your President - June 5, 2020
We've been silent for a while now, since the release date is coming and we have much to do. Still, we want to stay in touch with you! For starters, it would be great to know which part of the game are you most excited about? Is it the nonlinear narrative, the possibility of starting a war, writing social media posts, balancing the budget, the realistic plots, the humorous ones, being faced with the difficult choices, following the party line, or something completely different? Let us know in the comments!
Further Back
I Am Your President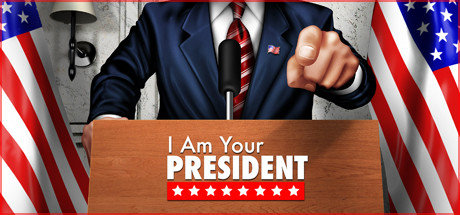 Play as another US president! Decide on the fate of millions of people in your country and around the world.
Developer: President Studio
Publisher: PlayWay S.A.