Timeline announcement - Full release soon!
Posted by: Jetblue on steam_community_announcements February 14, 2020
[h3]Big News![/h3]

[h3]The Beta is going super well and we've already made the changes we planned to make in Early Access!

So, we're cancelling the Early Access release tomorrow and making plans to launch the FULL GAME sooner than expected!

Keep a look out for the official release date.
[/h3]

More details if you're interested:

There are two main reasons we upgraded our timeline:





Originally, we wanted to release this game in to Early Access because we felt like it was a long ways off to being done. After the past few weeks of crushing bugs and adding near-final content to the game, we've realized that the gap between the early access launch and the full game has diminished significantly. We're close enough to being totally done that we'd rather
ship the polished and finalized game than an incomplete version.

Currently, we're in conversations with publishers to help us market and distribute the game. Having a publisher / marketing expert support the launch of the game means we can focus on polishing up Evergate and continue incorporating your feedback along the way. We'd rather spend time on that and let the experts take care of the rest.




I'm sure you're wondering when we're planning on the full release.
Short answer: it will be earlier than if we went Early Access.
Long answer is it depends on if and when we find a publisher and what they need to prep for a real launch. We've been very clear with any future partners though - we want to release as early as possible. The game is close to ready, and we don't want to sit on a close-to-ready game.

We want to thank you for being super supportive and for helping to spread the word. We're super excited to release a full, complete Evergate soon!
Other Evergate News
---
Further Back
Evergate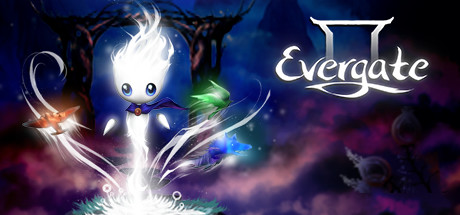 Wield your Soulflame. Traverse surreal Dreamscapes. Overcome the corruption of the gathering Storm. This challenging puzzle-action platformer weaves a heart-warming story through stunning artwork and emotive music.
Developer: Stone Lantern Games LLC
Publisher: Stone Lantern Games LLC