Announcing RELIC HUNTERS ZERO: REMIX!
Posted by: [AG] Buddy on steam_community_announcements February 11, 2020
[previewyoutube=uWEwHy8saig;full][/previewyoutube]

Two months ago, we announced that Akupara Games would be taking the reins on Relic Hunters Zero and promised hunters all across the globe an update to the fan favorite title. Today, we're making good on that promise and sharing what's coming soon!

Announcing Relic Hunters Zero: Remix, coming soon is an all-inclusive update for PC players and the first title in the Relic Hunters franchise to come to Nintendo Switch! For users on Steam, you'll see a brand new Relic Hunters Zero experience the first time you boot up! We have brand new alternate skins coming for all seven characters as well as an updated soundtrack featuring new menu, level and boss music that we're sure you'll love! Perhaps most importantly, though, we've picked ten guns from the modding community and added them to the base game for everyone to enjoy!

"It's a childhood dream come true to bring our characters and universe to a Nintendo platform," said Mark Venturelli, creator of Relic Hunters. "We are also including some weapons created by our amazing modding community, and it feels super good to see this game, which has been very much a community effort since day one, reaching even more people."

We'll be sharing details of the update on the Akupara Games' [url=twitter.com/akuparagames]Twitter[/url], [url=facebook.com/akuparagames]Facebook[/url], and [url=instagram.com/akuparagames]Instagram[/url] over the next few weeks so make sure you follow us! If you want to gush about all the news with other hunters just like yourselves, head on over to the official Relic Hunters [url=discord.gg/relichunters]Discord[/url]!

Here's a taste of some of the changes:


Weapons from modders like MechaTails, ThoBeo, and G.A.S. implemented in the full game

New skins, character select cards, related HUD elements for all 7 playable characters

New soundtrack with 9 new tracks

Updated localization for the following languages: Brazilian Portuguese, Russian, Japanese, German, Spanish, Czech, Korean, Dutch, Italian, Chinese, Indonesian, Polish, Thai, Danish, Romanian, Turkish, Finnish, HUE, and Pirate English




Other Relic Hunters Zero News
---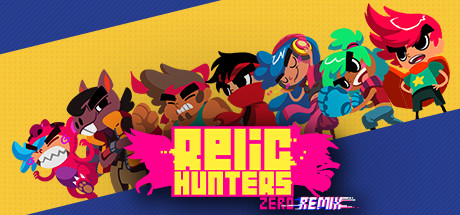 Relic Hunters Zero - May 7, 2020
To celebrate the release of Relic Hunters Zero: Remix on the Nintendo Switch, we're hosting a giveaway on the Akupara Games Twitter account! If you like and retweet the announcement post as well as follow @akuparagames on Twitter, you'll be entered for a chance to win a free Nintendo Switch Lite! We'll also be including a copy of Relic Hunters Zero: Remix! To enter, follow this link: https://twitter.com/akuparagames/status/1258411265556221957
Further Back
Relic Hunters Zero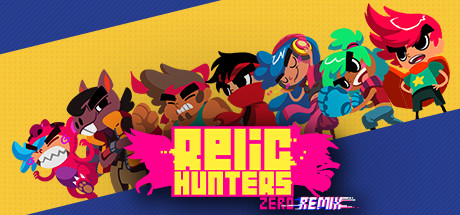 Relic Hunters Zero is a completely FREE dual-stick shooter about blasting evil space ducks and turtles with tiny cute guns. It's fast, it's tactical, and feels deliciously smooth to play. Unlock new weapons, characters and relics to defeat the Ducan Commander!
Developer: Rogue Snail
Publisher: Akupara Games