Performance bug - patched!
Posted by: chaosavy on steam_community_announcements February 10, 2020
Hey guys!

Happy to report that there's a permanent (fingers crossed!) performance bug fix in place now.

First let me apologize again for the bug - please accept my sincerest apologies.



To sum up -



This bug was due to the procedurally generated skyboxes (the portion I've addressed is actually 3 layers blended together) taking a big chunk of graphics card's processing power. Players running higher resolutions were more affected and reported the bug to me. I ran around like a crazy person for 2 and a half days fixing it with various results - until victory!


To all my friends - old and new - We did it! Thank you for your patience and support!

To all my enemies - Better luck next time suckers!

But wait you say - "You have no enemies..."

Well I'm sad to report that I do... SPACE ALIENS - wishing to invade our Earth and find us unprepared for space combat. Why do you think I made Void Destroyer 2 for fun? For profit? No! So if you haven't bought the game and wish to stave off alien invasions... I really don't see you have much choice.


Thank you guys for a great launch weekend!

Paul
PS: Now that this bug has been solved I'll be able to focus better on the other reported bugs.

PPS: Special thanks to the testers and helpers who posted info and guides to help.

PPPS: Special place to my local Chinese food place and pizza place. You guys are always there for me.
Other Void Destroyer 2 News
---
Further Back
Void Destroyer 2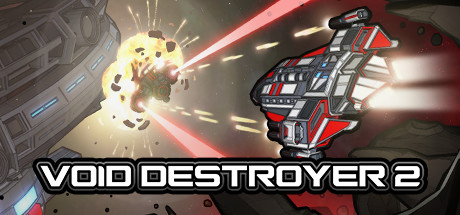 Start with nothing... End with everything! All you have is a basic ship, barely fit for combat, with it you'll start your journey and empire. A open world space sandbox, inspired by and expanding the classics.
Developer: Iteration 11
Publisher: Iteration 11