The Sonic movie theme song is here, and it's by Wiz Khalifa
Posted by: on eurogamer January 24, 2020
Remember when the very first Sonic the Hedgehog film trailer emerged, and it was rather unexpectedly set to Gangsta's Paradise? We've now moved on to slightly more up-to-date rap, as the official movie song is a collaboration between Wiz Khalifa, Ty Dolla $ign, Lil Yachty & Sueco the Child. Sure.

You can watch the music video for Speed Me Up below, which features lyrics such as "ladies love my speed" and "leave my knuckles, attack me for my finance". To be fair, the chorus is surprisingly catchy, and will probably be stuck in my head for the rest of the day.

Something a little less fun, however, is the recent news regarding the studio behind Sonic's redesign. After the internet mocked the first trailer for Sonic's (frankly bizarre) original look, Paramount Pictures and Sega announced it would delay the movie to re-do the visual effects, and much of the work for this was done by Moving Picture Company's Vancouver branch. This resulted in a much-improved design: but the studio was then closed down just before Christmas, with owner Technicolor citing "more attractive opportunities in other locations" as the reason (via Vancouver Sun). Having to fix that mess then losing your job sure is... something.
Other Sonic Mania News
---
Sonic Mania - July 30, 2020
As a nostalgia trip, Sonic Mania is impeccably precise. So, naturally, you'll want to really nail those throwback kicks by, uh, playing it through an unrelated publisher's digital subscription service. The blue blur and his grossly mutated twin-tailed fox friend are now sprinting through EA's Origin Access Premiere service, with Two Point Hospital and Endless Legend set to join them in the near future.
Further Back
Sonic Mania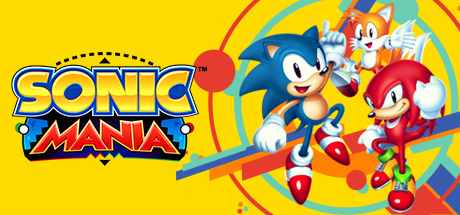 Sonic Mania is an all-new adventure with Sonic, Tails, and Knuckles full of unique bosses, rolling 2D landscapes, and fun classic gameplay.
Developer: Christian Whitehead,Headcannon,PagodaWest Games
Publisher: SEGA