Bug Hunt Competition
Posted by: IcanY on steam_community_announcements January 13, 2020
You, as a player, are an important part of the Voltage development process. Game itself is not full of bugs of course, but there will be always bugs what we have missed.



This is Bug Hunt Competition!



If you found a bug from Episode 1, you can post your report to here or under the topic on discussion area. Episode 1 has been graduated from Early Access, but we are still developing and improving the game. However more focus on development is now on the second episode.

What can I win in Bug Hunt Competition?




5-25 USD Gift cards, that you can use to buy any game

Keys to Games

More will be invented




How can I take part to Bug Hunt Competition?
Post a bug report here under this discourse.

How do you choose the winners?
We arrange a lottery X time per X months, and reports which have been posted here are taking a part to the lottery. There will be 1-3 winner per X month.
Person who have found biggest bug of the month will receive special prize.

Where can I report bugs?
Reports should be posted under this announcement or to the discussion https://steamcommunity.com/app/798710/discussions/0/1743343017631919166/

This is our way to reward you for helping us develop the game.

This Bug Hunt will end on 31. January but we suggest you to post reports before that time, because Bug Hunt typically last about a month, but if we get important reports bug hunt can be 2 weeks long and continue after that.

Let the Hunt Begin!


Other Voltage News
---
Further Back
Voltage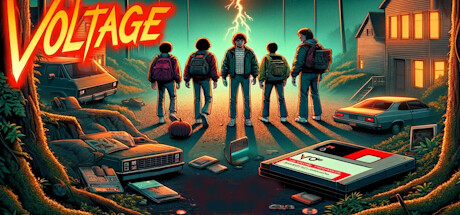 RETRO RAMPAGE FOR PC! Set in the town of Frontier, Missouri, in the 1980s, young man called Mark finds a prototype of VR-glasses. And to his surprise, the glasses are compatible with his Amiga 500. He launches a game and step in to an incredible adventure..
Developer: F-Games
Publisher: JTS Development