Ally issue Hotfix and QoL additions. DLC Preview expires soon!
Posted by: Raven on steam_community_announcements December 26, 2019
Hi folks,

This is a small patch, but it's highly recommended to upgrade to this version as it fixes a critical issue with the allies. It also adds some QoL additions requested by the community, like more Character Creation presets and the Ctrl modifier when purchasing cards in Towns.

I'd like to remind you that the upcoming DLC 'Blood Coven Rise' will be available for preview in the Development Branch till 1st January 2020. (At which time it will be removed from the Development branch for closed beta testing.)

So if you haven't checked it out yet but want to, simply switch to the Development Branch. And if you have any unfinished games using the expansion content try to finish them before the new Year's Eve. Then switch to the Main Branch (or disable automatic updates till you do). You are free to keep the Expansion files if you want to study how the new archetypes are made, but make sure to delete them, if you plan on using the Expansion, as they may conflict with the full version once its released.

The DLC is planned for release early February at the retail price of 4.99$. But you can earn 2 Steam keys as a gift (for you and a friend) in 18 January, by securing one of the top three spots in our modding competition.

https://steamcommunity.com/gid/34785691/announcements/detail/2989758706114983424



Patch Notes - v1.038





Misc Changes & Additions






Whenever a card effect like healing or enlightenment can target both you or an ally but the target is explicitly specified, card text will change to reflect that.

if a card has both a Type & Race requirement it will now display merged as Target (Race) (Type). i.e Target Undead Ally. (instead of Target Undead. Target Ally.)

While shopping in Town holding Ctrl, will send the bought item directly to your stash

In character creation: You can now save/load up to 8 character presets. (Choose a preset slot from the dropdown and then click Load or Save.)

Gambit Effect will first attempt to target the original card target before it gets Smart Casted






Bugfixes






Fixed a bug introduced in the Remove Allies algorithm in the previous hotfix. (Preventing cards similar to Let's Train! to work properly.)






Blood Coven Rise Progress






Naga Archetype (Race/WIP). (Race is incomplete and unplayable that's why is commented in the Modloader. You can manually uncomment it if you are curious on the direction it's going.)

Other Erannorth Reborn News
---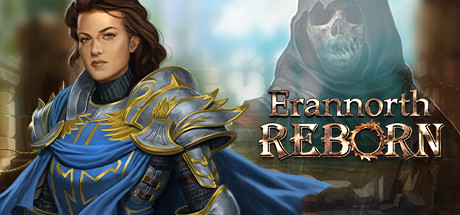 Erannorth Reborn - February 14, 2020
I'll be taking off some time for family vacation from today 14 Feb till 24 Feb.
Further Back
Erannorth Reborn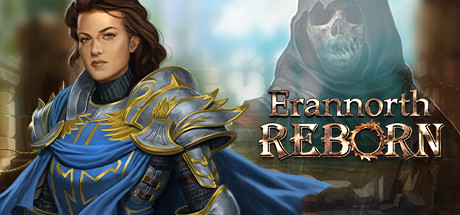 Erannorth Reborn is a hardcore sandbox Card Game with heavy emphasis on Deck-Building, Character Customization and Moddability. Create unique characters with distinctive attributes, racial/class skills and perks that affect your cards.
Developer: Spyridon Thalassinos
Publisher: Spyridon Thalassinos