Some great (and not so great) Sonic games now in Humble Bundle
Posted by: on eurogamer November 27, 2019
Fresh from his movie trailer glow-up, Sonic the Hedgehog has dashed over to Humble Bundle. There, a range of adventures are now available for the store's usual low price of your choosing.

Pay just 78p ($1) and you'll get Sonic Adventure 2 and its Battle DLC, Sonic 3 & Knuckles, Sonic CD and Sonic Adventure DX. This is a very good deal.

Pay more than the average (at the time of writing, 4.58) and you'll get Sonic Generations and its Casino Night DLC, Sonic the Hedgehog 4: Episode 2, and Sonic & Sega All-Stars Racing. All great games. You also get Sonic Lost World, which is rubbish.
Other Sonic Mania News
---
Sonic Mania - July 30, 2020
As a nostalgia trip, Sonic Mania is impeccably precise. So, naturally, you'll want to really nail those throwback kicks by, uh, playing it through an unrelated publisher's digital subscription service. The blue blur and his grossly mutated twin-tailed fox friend are now sprinting through EA's Origin Access Premiere service, with Two Point Hospital and Endless Legend set to join them in the near future.
Further Back
Sonic Mania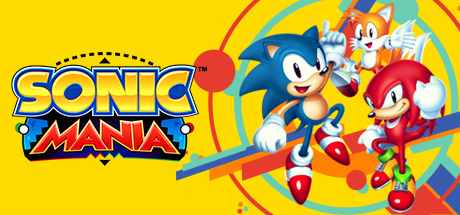 Sonic Mania is an all-new adventure with Sonic, Tails, and Knuckles full of unique bosses, rolling 2D landscapes, and fun classic gameplay.
Developer: Christian Whitehead,Headcannon,PagodaWest Games
Publisher: SEGA