Content Updates!
Posted by: marrs on steam_community_announcements November 22, 2019
It's Friday everyone! Not yet 'Black' Friday, and not yet Roadmap time… But hey, never a wrong Friday to get some spontaneous rFactor 2 content updates!

We've added the three new layouts we promised for the Nürburgring: 'Sprint' is a short version of the GP layout, it detours the Ford, Dunlop and Audi curves, and instead swoops back quickly transitions into the Michelin curve. 'Sprint No Chicane', same as the 'Sprint Short' version but with a more flowing last sector. The chicane is replaced with a more flowing S style turn that making it a bit less technical. And 'Endurance' the monster layout you all have been waiting for. Used religiously in 24hr endurance, this is one of the main events of the modern Nürburgring / Nordschleife calendar.

The Porsche 991 GT3 Cup gets an exciting update! The Endurance Package, kitted out and ready for full attack on the Nordschleife. Consists of different dampers and 2 sets of softer springs, compared to the Supercup specification. The Endurance package also comes with ABS system and aerodynamic package: front fender flares + rear wing 10 mm gurney flap and restricts the engine power output to a nominal 413 PS. Additionally the Endurance package also comes with a possibility to refuel the car, with fuel tank capacity lowered to 95 L, compared to 100 L with the Supercup specification. The car also weighs 30 kg more.

Nissan GT500 got updated to new materials, adjusted the windows in and out GMT so it can be skinned, rim LODs fixed smoothing groups, adjusted smoothing groups for all tire LODs, added proper icons and updated Templates.

Aston Martin Vantage GTE got a minor fix to show proper GTE badge on steering wheel.

The ever so very popular Reiza Studios Pack is still going strong, with a good amount of updates to share based on user feedback. On Imola we fixed various reported wall collision issues and holes in 1988 & 2001 versions. Metalmoro AJR: adjusted aero pitch & yaw sensitivity, slightly downgraded Judd V10 performance to better match that of other engine variants, added turbo model to AJR Honda Turbo variant. Metalmoro MR18: Added turbo model, adjusted aero pitch & yaw sensitivity. MCR 2000: Adjusted aero pitch & yaw sensitivity, slight graphical height correction.

Read all about it here:
https://www.studio-397.com/2019/11/content-updates/
Other rFactor 2 News
---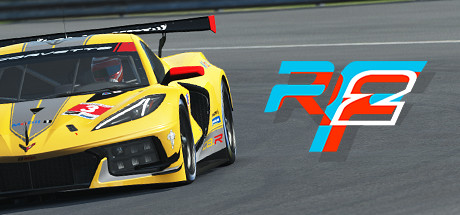 rFactor 2 - May 3, 2020
The weather along the Dutch coastline this weekend was rather typical for May. The sun and clouds both fight for attention. Trying to make their presence felt to the people on the beaches below. But this was not supposed to be a normal weekend. An enormous amount of people would have flooded the area, cheering for their favorite driver, enjoying the fast cars that would have graced the beautiful track of Zandvoort. Then everything changed.
Further Back
rFactor 2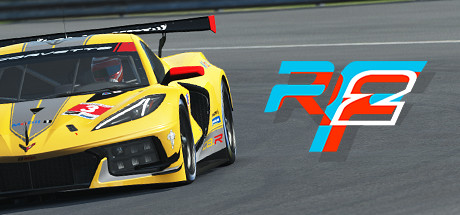 rFactor 2 is a realistic, easily extendable racing simulation that offers the latest in vehicle and race customization, great graphics, outstanding multiplayer and the height of racing realism. It features mixed class road racing with ultra realistic dynamics, an immersive sound environment and stunning graphics.
Developer: Studio 397
Publisher: Studio 397