Update 1.0.1301
Posted by: CasselWolf on steam_community_announcements November 15, 2019
Hello! Ratizens

In this update, we've added new cards and adjusted the difficulty by lowering the damage of late stage enemies. We've also adjusted the overly powerful cards so that users may approach the game in a variety of ways.



Contents






New Card [Hog Thrower] available : Active card: Every 40 seconds, fire a Hedgehog that deals 10 DMG to the enemy and slows its movement speed

New Card [Restaurant] available: +20 Gold every time when a Labor Card is used

New Card [Apartment] available: +10 Ratizen, +2 Tax

New Card [Cobbler Shop] available: +30% Movement speed to Military units

New Card [March] available in the game: For the next 15 seconds, +100% movement speed to military units






Bug Fixes






Fixed a bug that the Card disappears from the list when copied repeatedly.

Fixed a bug that [Infested Rat] often deals ranged damage to a distant enemy.






Gameplay






[Thorn Fence] Card rework: "For the next 10 seconds, Defensive Walls take only 1 damage each hit and deal 5 damage to attackers" -> "For the next 10 seconds, Selected Defensive Walls take a reduced damage by 5(Min. 1) and deal 5 damage to attackers.

"The ability of [Thorn Fence] card reduces damage taken to 1 which even nullified nightmare enemies and made ally invincible. The balance was so broke, we've made a change."


Modified [Reinforce] card: Rate advancement (Rare->Epic), Decreased HP gain(60->40), and increased cost (40->54).

Reduced healing effect (30%->20%) for [Repair] card.

"[Thorn Fence/ Reinforce / Repair] card combo was overpowered even with few cards. We've changed these cards to balance the game."


Modified [Guardian] card: Increased HP(80->100), and cost(97->101).

Reduced incremental value for [Mining] card (4->3).

Modified ability of [Shieldrat] card. It uses shield less often than before (4->5).

Modified description on [Shield Master] adviser.

Reduced ATK power by 2 for [Lizards], and [Salamanders].

Reduced attack speed of [Lizard Knight].






UI/UX






Fixed English text 'cool-down' to 'Cooldown'.

Other Ratropolis News
---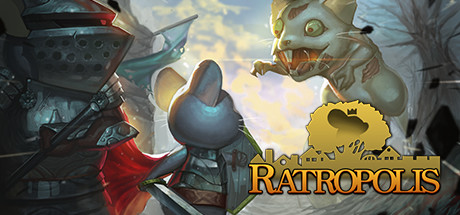 Ratropolis - April 28, 2020
Localization of [Polish] Beta version is in progress. If you find misinterpretation or better translation, please notify us on the Game Forum or contact us on the Steam discussion or email at [email protected]
Further Back
Ratropolis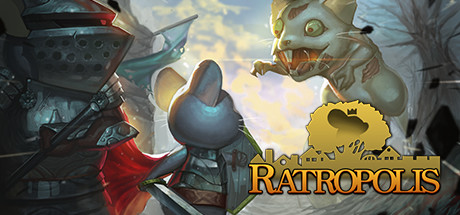 A fusion of roguelite, tower defense, city-building, and deck-building! We created a new kind of real time strategy game filled with addictive and fast-paced gameplay. Create your deck, defend your city, and build the largest Ratropolis in history!
Developer: Cassel Games
Publisher: Cassel Games