[Notice] Temporary maintenance announcement - 15th Nov, 2019
Posted by: Dandylion on steam_community_announcements November 15, 2019
Hello everyone this is Troubleshooter development team.

Through the emergency maintenance last week, we put some tools into game code to find out the cause of the delay that is happened when you tried to craft or salvage something.

The bottleneck has been found and we are going to have emergency maintenance to fix this issue.

Some bug fixes will be included in this maintenance too.

We're really sorry about the inconvenience.



Please be aware that you can't access the server while in maintenance.





Schedule:






Date: 15th Nov, 2019

Friday 13:00 ~ 13:30 CET

Friday 2100: ~ 21:30 JST

Friday 04:00 ~ 04:30 PST

Friday 1200: ~ 12:30 UTC




Bug Fixes:




Fixed a bug that messages had not been displayed when [ Recoil Control ] and [ Steady Cure ] are activated.

Fixed a bug that counterattack didn't work after [ Cannibalism ] was successfully activated.

Fixed a bug that cooldown had not been decreased when [ Administrator Protocol ] was activated.

Fixed a bug that [ Fire Curtain ] buff effect had not been disappeared when the unit was put out of action.

Fixed a bug that a new character event hadn't happened when you start the scenario mission in [ ShooterStreet ].

Fixed a bug that Stand-by ability had not been displayed when you recover an action point.

Fixed a bug that some drone weapon's special effect hadn't worked.

Fixed a bug that special effect of level 40 Machine Gun and Bangle hadn't worked.

Fixed a bug that Ray's specific animation looks weird.


The item list will be changed directly when the friendship level between the merchant and the player has raised.

'New' mark will be displayed on the [ Activity Report ] in office when you can manage more jurisdiction.

An option that can manage the detail of the field-effect like [ Smoke Cloud ] has added.

An option that displays your PC time has added. You can check it upper-right on the screen.


Some typos have fixed.




Thank you.
Other Troubleshooter News
---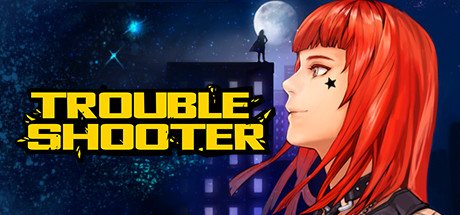 Troubleshooter - April 24, 2020
( This text is written with the help of machine translation service. )
Further Back
Troubleshooter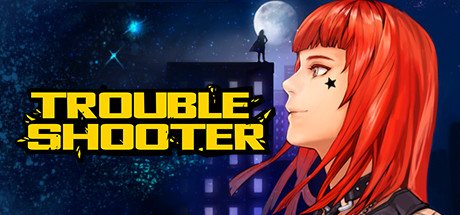 Troubleshooter is a turn-based RPG with story-based play, strategic battle, a selection of classes and customizable character growth from a plentiful mastery and unique abilities.There are freelance mercenaries called troubleshooters who help the police fight criminals.
Developer: Dandylion
Publisher: Dandylion