Weekend Event!
Posted by: Eminem on steam_community_announcements November 15, 2019



 

Dear Community,
 

It's almost weekend again and that means time for another weekend event! This time we have a bit of a theme around "double" where we are doing pretty much double related events only.

 

For this weekend event we'll have it live the following period of time:

 

START: November 15, 2019 12:00 PM (CET)

END: November 18, 2019 12:00 PM (CET)

 

Now, let's jump into further details about this weekend's weekend event:
 



 


Double Reputation in PVP Servers.
In all PVP servers all reputation gained will be doubled.
 
Double skinbox reward in Battle Royale.
Upon winning a Battle Royale game you will receive two Battle Royale boxes instead of one.
 
Double the chance of rare skins from X skin boxes.
We have doubled the chance of getting a rare / epic skin from the: Revolution, Dragon & Black Night skinbox.
 
Double the chance of rare loot from Super Zombies, Alien Super Zombies and Toxic Super Zombies.
In both Open World and Survival the chance of getting a rare item from any type of Super Zombie is doubled.
 

ROUTINE: Battle Royale Map Rotation
As always, the main and only Battle Royale map will be changed. This time we are changing over from Arizona to Arena.
Note: We change the map rotation in the Battle Royale game-mode every week due to the low(er) amount of players playing Battle Royale. If you have any suggestions, ideas or feedback please let us know at http://forums.fredaikis.com/index.php?/topic/5388-maps-battle-royale/

 
SALE: Hong Kong Private Server Sale!
There now is a 20% discount active on all Hong Kong private server rentals. This means it is now 20% cheaper to rent a private server for this weekend only! Get your new Hong Kong private servers now!

 
MARKETPLACE SALE: Gold Skins, Skinbox and other skin recipe sale!
This time we are doing a sale on the gold skins. Some of the gold skins are available for direct purchase in the in-game marketplace and the Gold skinbox is on a 25% discount! Also some other more random skins are available in the in-game marketplace for this week!
Note: This sale is a weekly one so has already started before the weekend event and will not have the same start-end times as the weekend event.


 

Please let us know what you think of this weekend event so that we can use that feedback in the future for new weekend events! If you have any ideas or suggestions feel free to share that as well as we might be able to use your idea for upcoming weekend events!

 

If you experience any type of issue(s) with the game please contact us through social media or create a support ticket athttps://playnewz.com/support.php/

For any feedback about the game or this patch please let us know at http://playnewz.com/feedback

If you'd like to share suggestions and ideas you have for the game please let us know at: https://suggest.playnewz.com/

To stay updated regarding the patch and server downtime please follow us on our social media:
Facebook: https://www.facebook.com/Infestation.NewZ/
Twitter: https://twitter.com/infestationnewz
Discord: https://discordapp.com/invite/thenewz

 

 

Have a nice weekend!

 

// Sven

 

// The New Z - Staff Team

Other Infestation: The New Z News
---
Further Back
Infestation: The New Z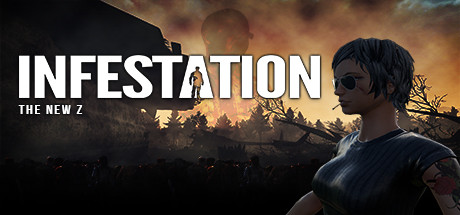 The New Z is a FREE TO PLAY multi-game mode experience. Play BATTLE ROYALE and be the last man standing to win. SURVIVE with friends and gather loot, stash and trade. Go into wars against other groups in a massive OPEN WORLD or face them 5 v 5 in COMPETITIVE.
Developer: Fredaikis AB
Publisher: OP Productions LLC