Patch Notes - Season 13 - (2.0.1.7 and 2.0.1.8)
Posted by: Enderzworld on steam_community_announcements November 9, 2019
New Maps: Cosmic Chaos 2, The Space Station, Marble Centauri 2
New Skins: Mercury, Venus, Earth, Mars, Jupiter, Saturn, Uranus, Neptune, Sun, Solar Panel
New Meshes: Sphere, Alien, Sci-Fi
New Season 13 challenges
Added new player card tags: Season Marbler, Founder, Track Record
The game has been updated to unreal engine 4.23
You are now able to favorite community maps at the end of a custom map race
Added support for twitch founders
Rank on the player card changed to Todays Rank
The Viewer Season Leaderboard is now compiled daily
Viewer season information on the player card and end of races is closer to realtime
Fullscreen Video settings have been removed until further notice due to a crash with 4.23
At this time it is recommended to turn GSync off as it appears to cause the game to hang at the loading screen
New pbp coins meshes have been updated

Tilted:
- Max number of players changed to 100
- Minimum number of marbles required to complete a level has been changed to 3
- Updated turn pieces to have more accurate positions for the player follow camera
- New steam achievements added

Track Builder:
- New track pieces
- New materials
- 3 New skyboxes
- Snap sphere colors have been changed to reflect snap locations
- Fixed a performance issue with multiselecting
- Cube custom time added
- Pin customization expanded
- New Start Piece Vertical
- New Track Type (Low Profile)
- New Loops Implemented
- Moguls now have 4 Versions to use
- Caps Added for Many Simple Pieces
- 3 New Funnel Models
- 3 new Track Materials (Alienated, PowerGrid, Red Brick)
- New Glass for Regular Track
- Removed Pieces: 2 Old Loops, Danglies
- Removed thin Wide Dynamic pieces (Thick version remains)
- Cross Jump Boosts Removed for more Customization
- Snap Sphere Functionality Revamp
- Snap Spheres are now Colored to Represent (Entry, Exit and Obstacle)
- Selection Logic Revamp
- Changed Gizmo Origin Logic
- Changed how selection is handled to assist in more precise movement for the entire selection
- Drop Marble is now a Mode and Lock the UI so testing can be conducted Cleanly
- X Piece centered
- Split Pieces Adjusted models
- Reworked Huge Funnel Start Piece
- Reworked UI to be able to hide spawn and scroll panels
- Sphere Logic will now handle obstacles in multiselection

Bugs Fixes:
- Fixed an issue with being unable to purchase the season map builder pass
- Fixed an issue where the season number and date range were not populating in the main menu
- Tilted tournament flag should show up correctly upon login
- Fixed an issue with a false error showing when only 1 favorite was in the favorite community maps list
- Fixed a search issue with the viewer leaderboard
- Fixed a crash issue when the game was starting loading in fullscreen
- Fixed bug with Dojo Piece having bad Origin
- Fixed rotation bug where rotation gizmo would no be clickable
- Fixed bug where attached obstacle list would be hidden after interacting with obstacles
- Selection Logic now handles tracks and obstacles correctly
- Fixed an issue with textures loading on loops
- Fixed an issue with incorrect or missing fonts for usernames and messages from twitch chat
- Fixed an issue where all game features were available when a twitch or steam account failed to link (i.e. tilted, viewer races, uploading maps)
- Fixed an issue where 0 was being displayed when team damage was enabled or while in the Marble Royale Game Mode
- Elimination feed for team racing should display correctly again
- Fixed an issue where upload map button was visible when it should be hidden
- Fixed incorrect information for the map builder pass (was showing lower values for tracks and obstacles)
- Fixed an issue with the pbp coin marble textures
- Twitch founders should correctly be able to choose subscriber only marbles
- Fixed an issue where the game was crashing on startup due to having preferred fullscreen settings
Other Marbles on Stream News
---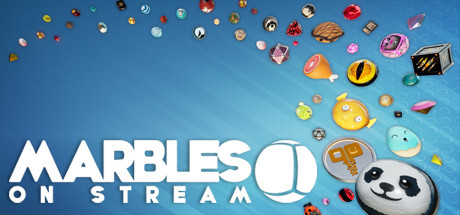 Marbles on Stream - March 30, 2020
And that's a wrap on Season 15 and Year 2 of Marbles on Stream!
Further Back
Marbles on Stream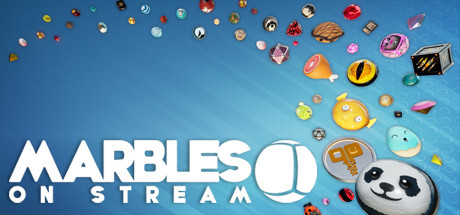 Marbles on Stream is a Marble Racing game for EVERYONE! You can simulate races yourself or stream it on Twitch.tv with your viewers! Many features in game to help interact with your viewers and engage with them in unique ways. 3 ways to play! Download and stream! Download the MoS app on your mobile device! Get on Twitch.
Developer: Pixel by Pixel Studios Inc.
Publisher: Pixel by Pixel Studios Inc.