Weekend Event!
Posted by: Eau De La Terre on steam_community_announcements November 8, 2019



 

Dear Community,
 
(Original Post: http://forums.fredaikis.com/index.php?/topic/8478-weekend-event/)

Time for a brand new weekend event! This weekend we have the West Oaks PVP map coming back together with better Super Zombie loot in both Open World and Survival, there is a juggernaut ultimate skin loot event and the M249-E3 Para is back added into the Battle Royale loot!

We are still in the aftermath of the recent Halloween 2019 event and if any of you feels like sharing further feedback about that event don't hesitate to do so! You can let us know through social media or just comment on this post: http://forums.fredaikis.com/index.php?/topic/8432-halloween-2019-event/

For this weekend event we'll have it live the following period of time:

 

START: November 8, 2019 12:00 PM (CEST)

END: November 11, 2019 12:00 PM (CEST)

 

Now, let's jump into further details about this weekend's weekend event:


 


West Oaks PVP Map.
The West Oaks PVP map is back in the PVP Servers section! We have also added the 'no reload' perk as special perk only for the servers with this map.
 
Super Zombie loot upgrade!
In both the Open World and the Survival game-mode Super Zombie loot will be upgraded. This means when you kill one, in any map, it will have a higher chance of dropping rare items. Basically it will drop better loot and better items. Enjoy!
 
Survival Juggernaut Ultimate Skin Loot Event.
We are temporary releasing the Juggernaut Armor Ultimate Legacy and the Juggernaut Helmet Ultimate Legacy skin recipes in the Survival loot tables. This means if you are really lucky, you'll be able to find one of these two skins anywhere in the game. Note: We are doing these smaller events with these two skins as a very, very small amount of players unlocked the skins originally.
 
M249-E3 Para is back in Battle Royale!
For this weekend only we will add back the new (almost released) M249-E3 Para machine gun. We have recently updated it's stats and we wonder how players like the weapon now. We know it was way too overpowered last time we made the weapon available so we have nerfed it quite a lot. If you find one, make sure to let us know your opinion(s) so that we can balance this weapon even further and release it in the rest of the game!
 

ROUTINE: Battle Royale Map Rotation
As always, the main and only Battle Royale map will be changed. This time we are changing over from Tropico to Arena.
Note: We change the map rotation in the Battle Royale game-mode every week due to the low(er) amount of players playing Battle Royale. If you have any suggestions, ideas or feedback please let us know at http://forums.fredaikis.com/index.php?/topic/5388-maps-battle-royale/

 
SALE: Cancelled
This weekend we are not doing any GC related sale(s) as we have just finished a double GC sale with the Halloween 2019 event.
 
MARKETPLACE SALE: Light Sword Skins + Jedi Skinbox Sale!
This time we are doing a big sale on the Light Sword / Jedi skins and we are doing a 20% discount on the Jedi Skinbox. We have also released the new short Light Sword variants. (These are skins for the tactical knife)
Note: This sale is a weekly one so has already started before the weekend event and will not have the same start-end times as the weekend event.



 

Please let us know what you think of this weekend event so that we can use that feedback in the future for new weekend events! If you have any ideas or suggestions feel free to share that as well as we might be able to use your idea for upcoming weekend events!

 

If you experience any type of issue(s) with the game please contact us through social media or create a support ticket athttps://playnewz.com/support.php/

For any feedback about the game or this patch please let us know at http://playnewz.com/feedback

If you'd like to share suggestions and ideas you have for the game please let us know at: https://suggest.playnewz.com/

To stay updated regarding the patch and server downtime please follow us on our social media:
Facebook: https://www.facebook.com/Infestation.NewZ/
Twitter: https://twitter.com/infestationnewz
Discord: https://discordapp.com/invite/thenewz

 

 

Have a nice weekend!

 

// Sven

 

// The New Z - Staff Team

Other Infestation: The New Z News
---
Further Back
Infestation: The New Z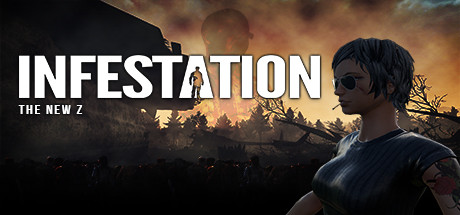 The New Z is a FREE TO PLAY multi-game mode experience. Play BATTLE ROYALE and be the last man standing to win. SURVIVE with friends and gather loot, stash and trade. Go into wars against other groups in a massive OPEN WORLD or face them 5 v 5 in COMPETITIVE.
Developer: Fredaikis AB
Publisher: OP Productions LLC