Update 0.9.11
Posted by: Shoujo City on steam_community_announcements November 5, 2019
[previewyoutube=YTCsITUYzrk;full][/previewyoutube]


☆ Girlfriend's behaviors


While in apartment, girlfriend now can perform several actions (depending on objects available in your room). If you have a desk with PC, she will play a game on PC. If you have an armchair, she will sit on it and read a book. If you have a table and girlfriend is hungry, she will sit at the table.



☆ Other additions and improvements




Game engine is updated from Unity 2017 to Unity 2018.

One new hairstyle with curly hair is available in the beauty salon.

Two school backpacks (red and purple) now can be bought in "Shoujo Mart" store (put them into "tail" equipment slot to wear).

Armchairs now can be bought in Shoujo Mart and placed in apartment room.

Game update log now can be accessed through in-game smartphone instead of computer in apartment room.

Additional objects and details in the jinja map.

Additional objects and details in the Summer Town map.

Additional dialogues for dating scenes.

Various small visual improvements for all water assets in the game.

Fixed a minor font aliasing issue for several icons with text by using TextMeshPro instead of regular TextMesh (e.g., "cook" icon above kitchen stove).

Fixed an issue with schoolgirl NPCs not changing back to their regular uniforms after PE class.

Fixed a bug that didn't allow to check answers in Math tests under certain circumstances.

Fixed a minor polygon error in the apartment balcony.

Other Shoujo City News
---
Further Back
Shoujo City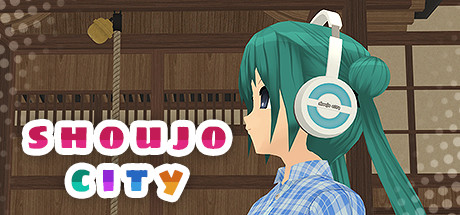 Shoujo City is a dating simulator game, set in virtual 3D Tokyo and focused on anime and otaku culture.
Developer: Shoujo City Developer
Publisher: Shoujo City Developer