Valuna is now ready for exploring!
Posted by: Summer on steam_community_announcements November 4, 2019
It's been a LONG two months since our last update! Let's get into the bulk of it -




Valuna - a new planet which possesses a magical power to let people discover themselves...

Leto has a new ability - it's called Charge Jumping and let's you double jump as much as you wish!

Tons of plot - the past of aberrations, Leto's past, and even a smidgen of what Gilbert used to be....



BONUS




Tabs has a mane of hair when it's not braided and I think it's great.

Gilbert threatens to pee on things.

Gilbert finds a lap and sleeps in it.

Melody and Kiki cheer Lily up.

Alma is still a good fluffy dragon who deserves PETS(!)




This update will take you until the end of Valuna. After that, the content is unchanged.

Other - there is a ton of unfinished content, but I wanted to get stuff out sooner than later. If missing music and animations don't bother you, you'll still enjoy this update. If not, give me a few more updates - I need to hook up a TON of more things and get loads of art in.

Always feel free to reach out if you need me!

Continue being awesome, and thanks for reading!
~Summer

Discord - [https://discord.gg/NaYCDwk]
Twitter - [https://twitter.com/dragonGlitchLLC]
Email - [email protected]
Other Mercenary Leto News
---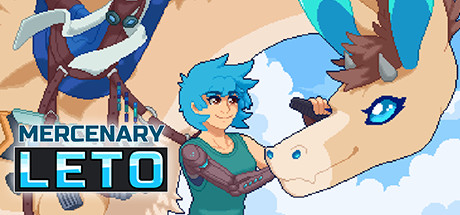 Mercenary Leto - June 18, 2020
It's been a few months, hasn't it? Well, let's go down the list...
Further Back
Mercenary Leto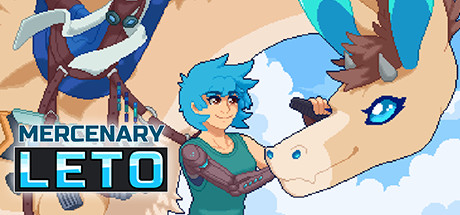 A science-fantasy action platformer with a nostalgic pixel look. Travel the galaxy with a cast of memorable and endearing characters, ride one fluffy dragon, and stumble onto a plot to stop dragon poachers.
Developer: dragonGlitch Games LLC
Publisher: dragonGlitch Games LLC