Heads up - Thinking of a price increase.
Posted by: chaosavy on steam_community_announcements November 3, 2019
Hey guys!

This post is more for potential customers and for existing customers to offer feedback/etc.

For potential customers - if you are sensitive to price increases, consider buying now (though I do tend to discounts quite a lot, after the increase it might not dip below the current standard price for a bit of time).

I'm thinking of increasing the game's price in anticipation to the 1.0 (out of Early Access) release. For various reasons - the game is much bigger than I anticipated when I first started it - in terms of play time, content, how long it took me to make it. Plus having a higher base price allows you to discount the game more aggressively - to compete with bigger aggressive discounts on the market (so basically - marketing). Steam has become much harder to sell games on for smaller indies like me - and I feel that my audience dried up a bit - and those looking for a game like Void Destroyer 2 and somehow find it - wouldn't mind paying a bigger price. Basically - the people who buy games at full price would spend a few bucks more for it either way.

Because of how pricing increases work on Steam I have to plan this ahead a bit - especially considering that the Holiday season is approaching with it's seasonal sales. So I'd probably have to skip the Thanksgiving/Autumn sale due to the price increase - but still be able to participate in the Winter/Christmas sale.

Anyway - what do you think? Do you think that the game is undervalued at 14.99? Overvalued? It should be free and I should work from under a bridge somehow - hunting and scavenging for food like in the olden days?

Let me know if you have an opinion.

Thanks!

Paul
Other Void Destroyer 2 News
---
Further Back
Void Destroyer 2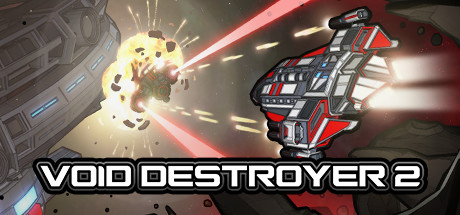 Start with nothing... End with everything! All you have is a basic ship, barely fit for combat, with it you'll start your journey and empire. A open world space sandbox, inspired by and expanding the classics.
Developer: Iteration 11
Publisher: Iteration 11