[Notice] Announcement of the update schedule and details - 1st Nov, 2019
Posted by: Dandylion on steam_community_announcements November 1, 2019
( This text is written with the help of machine translation service. )

Hello everyone, this is Troubleshooter development team.

First of all, we're sorry about late update news.

We were trying to have an update tonight but the new contents are not stable and it isn't interesting than we expected.

As a result, we've decided to postpone the update until tomorrow.

You can check the update time and details in the below list.

Once again, we're really sorry for the late update and we'll do our best to release the more stable updates.

Thank you.


We beg to inform you that game server maintenance and update details.





During the maintenance, all servers will be unavailable.

Please finish the missions completely before server shutdown.

Update Detail will be release after maintenance is started.






Maintenance Schedule






Daylight saving time is not applied.

Date: 2nd Nov, 2019

Saturday 15:00 ~ 17:00 CET

Saturday 23:00 ~ 01:00 JST

Saturday 06:00 ~ 08:00 PST

Saturday 14:00 ~ 16:00 UTC






Update Details:






Level 43 violent case (tentatively named)[ Iron Forest - The Abandoned Cave ] has added.




The mission will be activated at [ Mission Control ] once you complete the scenario mission [ Fire and Ice - Crow's Ruin Culvert ].




Recipes of the level 40 items have added.

Set items of the level 40 have added.




[ The One that Doesn't Step Back ]

[ The One that Doesn't Fear ]




Level 40 spray has added to the mission loots.

Chain effect [ Crack ] has added.

Field effect [ Plague Cloud ] has added.


[ Beast Keeper ] manages your beasts if you pay additional fees when there are more than 15 beasts.

If there are machine units that need repair, the count of those machines is showed on the

icon.

You can check the [ Time Remaining ] of the field effects that have time duration on its tooltip.

The game server will be automatically recommended based on your client language.


Fixed a bug that multiple drones tried to activate their [ Emergency Rescue System ] to a single unit.

Fixed a bug that the [ Flare ] couldn't find the traps.

Some typos have fixed.




Thank you.
Other Troubleshooter News
---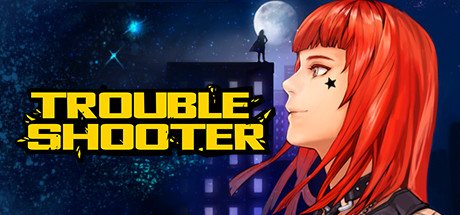 Troubleshooter - 1 day ago
Hello everyone, this is Troubleshooter development team.
Further Back
Troubleshooter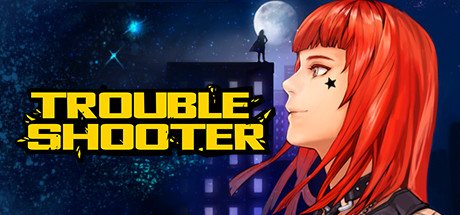 Troubleshooter is a turn-based RPG with story-based play, strategic battle, a selection of classes and customizable character growth from a plentiful mastery and unique abilities.There are freelance mercenaries called troubleshooters who help the police fight criminals.
Developer: Dandylion
Publisher: Dandylion