Azur Lane: Crosswave Sets Sail for Steam® in Early 2020!
Posted by: ideafactoryinternational on steam_community_announcements October 31, 2019


Commanders! Full Steam ahead! We are excited to announce that the 3D action shooter game, [url=ideafintl.com/azurlane-crosswave/][i][b]Azur Lane: Crosswave[/b][/i][/url], will be arriving on Steam® early 2020. The Steam version will include Japanese, Traditional Chinese, and English subtitles and the store page will be available at a later date.

Azur Lane, the original mobile app game released in China in 2017 for iOS and Android platforms, reached critical acclaim in China and Japan, hitting five million players within its first four months. In Azur Lane: Crosswave, the PS4 version of this game uses the Unreal Engine and recreates the beloved Azur Lane character designs in the style of cel-shaded 3D graphics!

Check out screenshots from the Japanese PS4 version below!




About Azur Lane (Mobile)



Azur Lane is a side-scrolling shooter created by Shanghai Manjuu and Xiamen Yongshi, originally released in 2017 for iOS and Android platforms. The Shanghai-based publisher, Yostar, published the Japanese and English version of the mobile game, popularizing the game to more mobile users across the world. The game takes place in a world where personified battleships from around the globe engage in side-scrolling shooter gameplay.



About Azur Lane: Crosswave



Azur Lane: Crosswave takes the spirit of the mobile game and uses the Unreal Engine to bring its characters to life in a massive 3D world, so fans can see them like they've never seen them before. The in-game character designs will also feature cel-shaded anime style 3D graphics that stay true to the original art.



Key Features



Retrofitted in 3D – Azur Lane mobile, the beloved side-scrolling shooter, is now retrofitted for the PlayStation®4 as a cel-shaded, 3D action shooter with the help of Unreal Engine! Choose from 25+ characters and 30+ support characters to help lead your fleet to victory. Azur Lane: Crosswave also introduces 2 brand-new playable characters, Shimakaze and Suruga!

4 Modes to Choose From – Choose from 4 different modes: Story, Extreme Battle, Photo, or Episode Mode. Story Mode goes through 7 riveting chapters in the footsteps of newcomers, Shimakaze and Suruga. In Extreme Battle Mode, choose from 100+ challenging fleets to battle for rare items and special materials. In Photo Mode, you can pose characters, change facial expressions, alter backgrounds, and camera angles to create a picturesque moment. Episode Mode includes 50+ sub-stories that deliver bonus character backgrounds!

Arm Your Armada – Before setting sail, beef up your characters by equipping them with rare items found after a successful battle or by crafting items at Akashi's Laboratory. Here, Commanders can exchange blueprints to create new gear, convert materials into rare items, and earn rewards. Experiment with different fleet arrangements to gain special Fleet Effects that can provide in-game stat bonuses.

Ready, Aim, Fire - In Azur Lane: Crosswave, you can now control, aim, and fire at incoming battleships, aircraft carriers, and other enemies. Depending on the character's subtype, players can dash to evade attacks or activate defensive shields, unleash torpedoes or aircrafts, and switch-on character-specific special attacks to defeat unruly enemies!

Visit the Iffy-cial Website!
http://ideafintl.com/azurlane-crosswave/
Other Trillion: God of Destruction News
---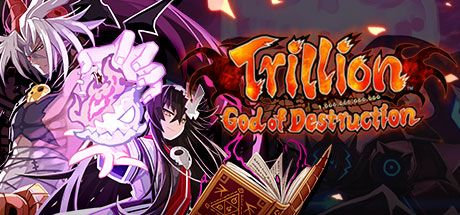 Trillion: God of Destruction - December 2, 2019
To prepare for the upcoming Steam® release of Azur Lane: Crosswave, we're looking for players 18+ with a variety of rigs to test the game from December 9 to January 24.
Further Back
Trillion: God of Destruction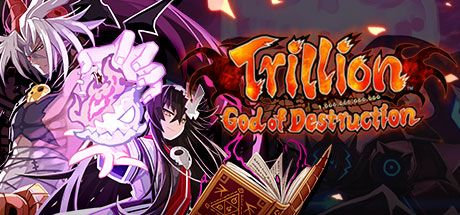 An ancient god consumes your world. Now you must train and build relationships with each of your Overlords in this challenging raising sim/roguelike/SRPG hybrid. How many Overlords will you sacrifice to defeat an enemy with a trillion hit points?
Developer: IDEA FACTORY,COMPILE HEART,PREAPP PARTNERS
Publisher: Idea Factory International