[Notice] Maintenance and Update Announcement. - 16th Oct, 2019
Posted by: Dandylion on steam_community_announcements October 16, 2019
( This text is written with the help of machine translation service. )

Hello everyone, this is the Troubleshooter development team.

We beg to inform you that game server maintenance and update details.





During the maintenance, all servers will be unavailable.

Please finish the missions completely before server shutdown.

Update Detail will be release after maintenance is started.






Maintenance Schedule






Daylight saving time is not applied.

Date: 16th Oct, 2019

Wednesday 15:00 ~ 17:00 CET

Wednesday 23:00 ~ 01:00 JST

Wednesday 06:00 ~ 08:00 PST

Wednesday 14:00 ~ 16:00 UTC






Update Details:






Ordinary case [ Martyr ] has added.




The mission will be activated at [ Mission Control ] once you complete the scenario mission [ Fire and Ice - Crow's Ruin Culvert ].




[ Show Misson Statistics ] has added to the mission result screen.




You can check each unit's action information.




The search function has added to Help.




Encyclopedia tab has added to Help.

Currently, there is not much information in the Encyclopedia. We'll keep adding the information.




Battle information has added to [ Company Report ] in office.

Steam Achievement 'No more boring performance' has added.




Achieve condition: Using the [ Finale ] without [ Coolness ].





Some of Leton's abilities have changed.




[ Critical Hit Damage +25% ] has added to [ Body Blow ].

Cooldown of [ Ice Arrow ] has reduced by 1.

A unit can block the [ Double Wheel Kick ].




The notation of field Effects has changed.




You can check the field effects at the bottom right of character information.

If a unit is immune to a specific field effect, that field effect will still be displayed but its effect wouldn't cause the unit.




[ Ice Splinters ] will take effect on [ Ice Bolt ].

[ Mastery Set ] will show all the mastery sets regardless of the unit's class.

The mastery searching function has changed to be case insensitive.


Fixed a bug that the [ My Dream is To Be a Hero ] mastery was triggered when Irene is not in hero state and put the gangs into Out of Action.

Fixed a bug that the wrong data on enemy [ Snake ]'s acquirable item list.

Fixed a bug that the rescued citizen was displayed by dead one on the minimap.

Some typos have fixed.



Thank you.
Other Troubleshooter News
---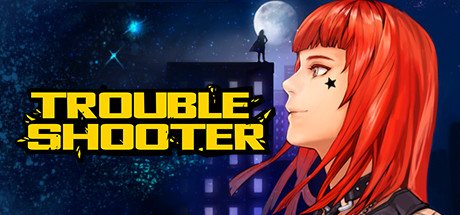 Troubleshooter - February 14, 2020
Hello everyone, this is Troubleshooter development team.
Further Back
Troubleshooter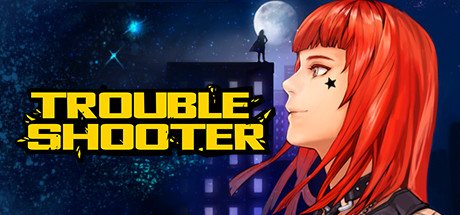 Troubleshooter is a turn-based RPG with story-based play, strategic battle, a selection of classes and customizable character growth from a plentiful mastery and unique abilities.There are freelance mercenaries called troubleshooters who help the police fight criminals.
Developer: Dandylion
Publisher: Dandylion