Someone's stolen every item in Untitled Goose Game
Posted by: on eurogamer October 9, 2019

If you're a curious goose, you may be interested to know it takes around seven hours to steal every single item in Untitled Goose Game.

Goose fan TerakJK recorded his bird doing just that: nabbing every thing which wasn't nailed down and dragging it back to the game's pit.

There's absolutely no reason in the game to do this. Certainly, the game itself can be finished in far shorter time. But the game's aim is pretty clear: to be as big as dick as possible. And so ultimate run this feels the inevitable outcome.
Other Untitled Goose Game News
---
Untitled Goose Game - January 21, 2020
The angry avian star of developer House House's acclaimed Untitled Goose Game, in which nature fights back against humanity in the form of a perpetually disgruntled goose, has already inspired countless fan art delights - but now, thanks to one plucky creator, it's gone full Lego, and you can vote for a chance to get it made into a real set.
Further Back
Untitled Goose Game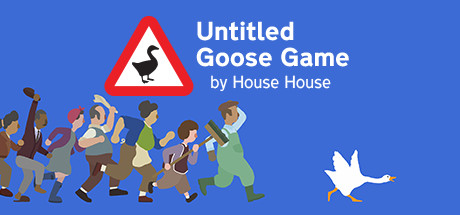 It's a lovely morning in the village and you are a horrible goose.
Developer: House House
Publisher: Panic