Weekend Event!
Posted by: Sven on steam_community_announcements October 4, 2019



 

Dear Community,

(Original Post: http://forums.fredaikis.com/index.php?/topic/8375-weekend-event/)

Oh, and in case you've missed the patch from this week, go check it out at: http://forums.fredaikis.com/index.php?/topic/8367-patch-238/ We have added an account level system with prestiges, a survival resource gathering system, a season pass and A LOT more!




 

For this weekend event we'll have it live the following period of time:

 

START: October 4, 2019 12:00 PM (CEST)

END: October 7, 2019 12:00 PM (CEST)

 

Now, let's jump into further details about this weekend's weekend event:



 


GD (Game Dollar) Skinboxes from Alien Super Zombies!
We have adjusted the Alien Super Zombie loot for this weekend event only and GD skinboxes now drop from the Alien Super Zombies. This is both in the Open World and the Survival game-mode. Boxes that have a chance of dropping: World Skinbox, Dreadnought Skinbox, Camo Skinbox, Skully Pink Skinbox and Modern Black Skinbox.
 
PVP High Jump Event.
All PVP servers, in the Open World game-mode, will have the high jump feature enabled. This means players can jump higher than normal and access specific places and areas they normally wouldn't be able to.
Note: the default high jump button is "v".
 
Caliwood Release in Survival!
It's time! We are finally permanently releasing Caliwood in the Survival game-mode!
 
10% extra GC on the 6000 GC Package (Xsolla).
Through Xsolla only, you'll get an extra 10% GC (=600 GC) upon purchasing the 6000 GC package. You can only do this through: http://playnewz.com/buygc
 

ROUTINE: Battle Royale Map Rotation
As always, the main and only Battle Royale map will be changed. This time we are changing over from Arena to Tropico.
Note: We change the map rotation in the Battle Royale game-mode every week due to the low(er) amount of players playing Battle Royale. If you have any suggestions, ideas or feedback please let us know at http://forums.fredaikis.com/index.php?/topic/5388-maps-battle-royale/

 
SALE: Black Night Skins + Black Night Skinbox Sale
This time we are doing a big sale on the Black Night skins and we are doing a 20% discount on the Black Night Skinbox.
Also, the new M107 Black Night skin is now released, available in the marketplace and added to the Black Night Skinbox.
Note: This sale is a weekly one so has already started before the weekend event and will not have the same start-end times as the weekend event.

 
EXTRA: Season Pass Giveaway!
We are also doing a season pass giveaway to celebrate the release of this brand new system! You can join the giveaway here: https://www.playnewz.com/giveaway.php or https://gleam.io/2qkmJ/the-new-z-season-pass-01-giveaway
Note: winner(s) will be chosen on October 11, 2019. (Winners are emailed and announced on the giveaway page)

 
EXTRA: Stream Event!
For all our dedicated streamers we are doing a little event as well. Every streamer that streams the game for at least 6 hours during this weekend event will receive 1000 GC.


 

Please let us know what you think of this weekend event so that we can use that feedback in the future for new weekend events! If you have any ideas or suggestions feel free to share that as well as we might be able to use your idea for upcoming weekend events!

 

If you experience any type of issue(s) with the game please contact us through social media or create a support ticket athttps://playnewz.com/support.php/

For any feedback about the game or this patch please let us know at http://playnewz.com/feedback

If you'd like to share suggestions and ideas you have for the game please let us know at: https://suggest.playnewz.com/

To stay updated regarding the patch and server downtime please follow us on our social media:
Facebook: https://www.facebook.com/Infestation.NewZ/
Twitter: https://twitter.com/infestationnewz
Discord: https://discordapp.com/invite/thenewz

 

 

Have a nice weekend!

 

// Sven

 

// The New Z - Staff Team

Other Infestation: The New Z News
---
Further Back
Infestation: The New Z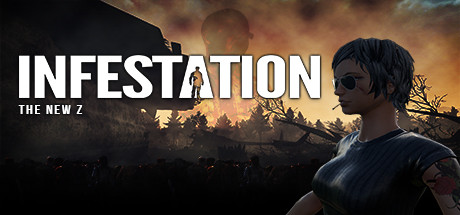 The New Z is a FREE TO PLAY multi-game mode experience. Play BATTLE ROYALE and be the last man standing to win. SURVIVE with friends and gather loot, stash and trade. Go into wars against other groups in a massive OPEN WORLD or face them 5 v 5 in COMPETITIVE.
Developer: Fredaikis AB
Publisher: OP Productions LLC