Weekend Event!
Posted by: Sven on steam_community_announcements September 20, 2019



 

Dear Community,

 

It's time again for a brand new weekend event! This time something different than usual as I, Sven, will be taking over most of the routine weekend events. Let's not jump too much into that but summarized up it has to do because of prioritization & feedback from players. Anyways, with me taking over I'd like to introduce some changes. Hopefully some of many to follow because your feedback is important and my prioritization of these weekend event(s) will always go to keeping as much players as possible happy and satisfied with these weekend event(s).

Now, I do not think it's a good idea to abruptly introduce all changes at once but starting with this weekend event you'll start to see some particular things change. Just to make sure i'll explain in the info of the weekend event if something has changed and why to keep you all in the loop. Feel free to give me feedback about this as well!

For this weekend event we'll have it live the following period of time:

 

START: September 20, 2019 12:00 PM (CEST)

END: September 23, 2019 12:00 PM (CEST)

 

Now, let's jump into further details about this weekend's weekend event:

First of all I'd like to mention that i'll stick with the 4-point (features) format although I will separate minor weekly changes such as the Battle Royale map rotation as these things happen every week anyways and points like that shouldn't be an actual so called "weekend event feature". So, here are the four points for this week: 




 


Free Revive Weekend
During this weekend event only revives for anyone / any account will be free. We like to do this from time to time to attract more players to the game and to have the player base that does not have premium 'feel' what it's like!

 
Colorado FPS-ONLY Server
For both Survival and Open World there will be a temporary Colorado V2 server that will be first-person only. One of these servers will be available in every region for both game-modes. To make this even harder for you guys we will also disable snipers on this server!
 
Improved Super Zombie Loot
This weekend only, both in the Survival and Open World game-mode Super Zombie loot will significantly be improved. What does this mean? Basically chances it drops rare items are increased. Will this be the time you finally manage to find a sniper in the Survival game-mode?!
Note: Please note that loot adjustments never go instantly live. If you are playing on your own private server in order for the weekend event loot to be applied, please log out from your server after 12:00 PM (CEST) (when the event starts) and wait a minimal of 30 minutes.
 
50% discount on all Spawn Protection Colors
Get 50% discount on any spawn protection color in the in-game marketplace.

 

ROUTINE: Battle Royale Map Rotation
As always, the main and only Battle Royale map will be changed. This time we are changing over from Tropico to Arizona. From now on the rotation pool will be: Tropico - Arizona - Arena - Tropico - Arizona etc. etc.
Note: We change the map rotation in the Battle Royale game-mode every week due to the low(er) amount of players playing Battle Royale. If you have any suggestions, ideas or feedback please let us know at http://forums.fredaikis.com/index.php?/topic/5388-maps-battle-royale/

 
SALE: Fun Edition Sale
This time we are doing a major sale on the Fun Edition skin box with a 20% discount. Next to that some of the Fun Edition skins are now directly available in the in-game marketplace. Also the brand new "Mauser Fun Edition" skin has now been added to the Fun Edition skin box.
Note: This sale is a weekly one so has already started before the weekend event and will not have the same start-end times as the weekend event.



 

Please let us know what you think of this weekend event so that we can use that feedback in the future for new weekend events! If you have any ideas or suggestions feel free to share that as well as we might be able to use your idea for upcoming weekend events!

 

If you experience any type of issue(s) with the game please contact us through social media or create a support ticket athttps://playnewz.com/support.php/

For any feedback about the game or this patch please let us know at http://playnewz.com/feedback

If you'd like to share suggestions and ideas you have for the game please let us know at: https://suggest.playnewz.com/

To stay updated regarding the patch and server downtime please follow us on our social media:
Facebook: https://www.facebook.com/Infestation.NewZ/
Twitter: https://twitter.com/infestationnewz
Discord: https://discordapp.com/invite/thenewz

 

 

Have a nice weekend!

 

// Sven

 

// The New Z - Staff Team

Other Infestation: The New Z News
---
Further Back
Infestation: The New Z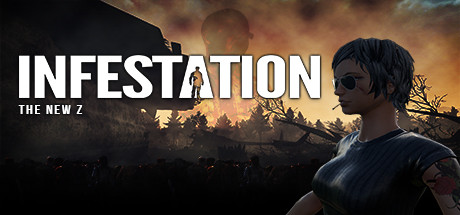 The New Z is a FREE TO PLAY multi-game mode experience. Play BATTLE ROYALE and be the last man standing to win. SURVIVE with friends and gather loot, stash and trade. Go into wars against other groups in a massive OPEN WORLD or face them 5 v 5 in COMPETITIVE.
Developer: Fredaikis AB
Publisher: OP Productions LLC