Version 1.05 has been released!
Posted by: Foam Sword on steam_community_announcements September 11, 2019
We've just published version 1.05 with the following changes:
Save data optimisations
Save state fixes (Unicorn / Stone Puzzle / Rock Tunnel Return / End of Day5)
Logic fixes (Goose Pen Text / Summit)
Collision fixes (Crusher / Dungeon / Horns)
Network fixes (Frisbee Kick / Empty Shop)
Camera Fix (Crane Challenge)
Minor text fixes

We'll be watching the following thread for bug reports and any other issues:
https://steamcommunity.com/app/592480/discussions/0/1634166237667150374/

Or email issues to [email protected]

Thanks!
Other Knights And Bikes News
---
Knights And Bikes - September 6, 2019
Double Fine Presents, the indie publishing label from Psychonauts developer Double Fine, may not be long for this world, following the company's acquisition by Microsoft earlier this year.
Further Back
Knights And Bikes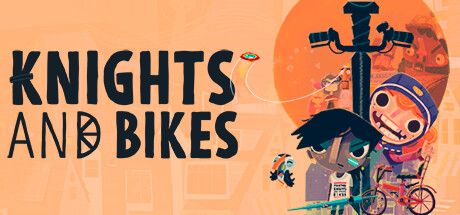 KNIGHTS AND BIKES is a hand-painted action-adventure set on a British island in the 1980s. You'll play as Nessa & Demelza, tough imaginative girls, exploring the island in a Goonies-inspired tale. An adventure that sees them pedalling into danger, seeking treasure and ancient mysteries to solve.
Developer: Foam Sword
Publisher: Double Fine Presents