The Series New Direction
Posted by: astralojia on steam_community_announcements September 5, 2019
The game has not gotten the interest from the big press that I've worked all these years for, so I'm re-formulating my strategy moving forward.

I'm going to be investing another three or more years into this at the very least, so I'm looking at what improvements I can make to the series to get the attention of mainstream press. Mostly everyone that's played the game has enjoyed the gameplay, and while it could always use improvements, I'm going to focus on improving other aspects:





Length: The game is too short, there needs to simply be more episodes. Instead of releasing episode 2, I'm considering releasing episodes in digital 'DVDs' so to speak, or just call them seasons. The first season would be episode 1-4 or episodes 1-5, about that. You would have like a DVD select menu in where you select episodes that you want to play. It's designed in where you wouldn't have to play from beginning to end, but rather you can start on the episode you'd like to start on.

Graphics: The graphic design needs work. I need to hire a dedicated character designers/cg artist that can create far better cover graphics, and graphics that would fit within a Japanese marketplace. I started to really envision and think, if this game was on store shelves with other mainstream JRPGs, what would it look like? Right now, the graphic design doesn't fit in with that marketplace.

Target Demographics: It's not translated into Japanese, and yet it's trying to appeal to JRPG enthusiasts. I do think that the game would do far better in a Japanese marketplace than an American one, as the name of the game is to grab interest from mainstream press, and the western mainstream press seems little interested in turn-based RPGs.




Moving forward, Steam will not get me to where I've wanted this series to be, and this is due I believe to the marketplace being overly crowded, and the series not being a good fit. In essence, the mainstream press of the west as I see it likes two kinds of games, and those are darker more gritty games, and building or free-roaming type games, especially on the PC, and I'm not saying there's anything wrong with that. Astralojia is not a dark enough series, it's very warm and bright and cute, and the people I've been getting the game to so far in the west haven't had turn-based RPGs in their lives like the Japanese have.

I've also been studying, what does my target audience use to play games, what games are they playing. They're not just playing Octopath Traveler. What they're really playing right now, is the Nintendo Switch and the Playstation 4, and they're probably playing brighter, warmer, cuter anime themed games like the Tales or Persona series. This is a level I feel that this series can get to, but as of right now there needs to be a long tough look at what it needs to get there.

It's a tough pill to swallow right now for me, because I did feel after all these years I would be much farther, but if I want to get to the place that I've worked all these years for, even decades for, I'm going to have to direct my boat and line this up so that it can properly gain the interest I feel it deserves. All in all, it all just comes down to the daily hours you spend on it, and I have enough now saved to last a good three years of full time work on this.

So I'm hoping that you'll enjoy the series as it moves into the future, if mainstream press in the west were to take up the game at this point, I really might continue with this, but the direction it's going right now won't lead it to the success I'm looking for, and success for me more so than money means getting to a very large audience that will enjoy the story, characters, and music.
Other Astralojia: Episode 1 News
---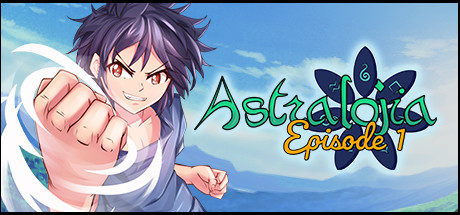 Astralojia: Episode 1 - August 19, 2020
While development has been going wonderfully, I love game design, writing, composition and programming this series, at promotion I'm more than terrible.
Further Back
Astralojia: Episode 1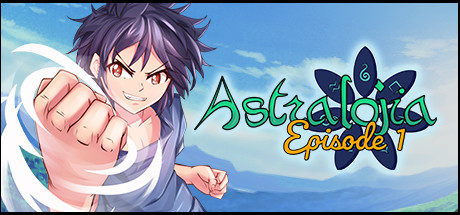 Taku and his friends compete in a school of martial arts and magic, as they uncover the mysteries of the world of Astralojia.
Developer: Astralojia Studios
Publisher: Astralojia Studios