Bug Fix Update [Server is now UP! Patch Notes 09.05.2019]
Posted by: VALOFE KR on steam_community_announcements September 5, 2019
[img]{STEAM_CLAN_IMAGE}/33751039/b00d0b9d62dce119a689656eda823b364b36cadf.jpg[/img]

Rangers!

Combat Arms: Reloaded is now back online! The scheduled maintenance was completed on 09.05.2019 at 7:10 UTC / 09.05.2019 at 9:10 CEST / 09.05.2019 at 00:10 PDT

[img]{STEAM_CLAN_IMAGE}/33751039/ea3aa2ae168c3893d82f2839db9c5759985dd217.jpg[/img]

[CHANGE LOGS]

1. Server Stability

2. MA COMPENSATION

a. 200% EXP & GP Boost for 09.05 Maintenance for the rest of the day.
b. Basic Weapon Mystery Box Type A
c. Basic Gear Mystery Box Type A
•NOTE: MA Compensation can only obtain on the day of MA

3. Bug Fixed

a. Harlequin Set Effect Bug Fixed (+1 Magazine & Speed)
b. License item can be used without equipping the license.
c. Steampunk Vest Speed Buff issue fixed.

Thank you for your patience and support to Combat Arms: Reloaded!!

[img]{STEAM_CLAN_IMAGE}/33751039/8edad3bae9451522f8a4f42705b9ce7d46faa65d.jpg[/img]

Rangers!

Combat Arms: Reloaded ist wieder online! Die geplante Wartung wurde am 05.09.2019 Uhr 07:10 UTC / 05.09.2019 Uhr 09:10 CEST / 05.09.2019 um 00:10 PDT Uhr abgeschlossen.

[img]{STEAM_CLAN_IMAGE}/33751039/5e036096f8b50ad928b551a423d60fde57b3cf61.jpg[/img]

[CHANGE LOGS]

1. Server Stabilität

2. MA ENTSCHÄDIGUNG
a. 200% EXP & GP Boost für den Rest des Tages der Wartung am 05. September.
b. Basic Weapon Mystery Box Type A
c. Basic Gear Mystery Box Type A
• HINWEIS: MA Entschädigung kann nur am Tag der Wartung erhalten werden

3. Fehlerbehebungen

a. Harlequin Set Effekt Fehler wurde behoben (+1 Magazin & Geschwindigkeit)
b. Der Fehler, Clan erstellen UI, bei dem Clan beitreten angezeigt wurde, ist behoben.
c. Der Geschwindigkeitsfehler der Steampunk Weste wurde behoben.

Vielen Dank für eure unerschütterliche Unterstützung für Combat Arms: Reloaded!

[img]{STEAM_CLAN_IMAGE}/33751039/ca31ad2de089856d068b61ee1976dab6eb8f4c1d.jpg[/img]

Askerler!

Combat Arms: Reloaded sunucusu açıldı! Acil Bakım 09.05.2019 saat 07:10 UTC / 09.05.2019 saat 09:10 CEST / 09.05.2019 saat 07:10 PDT tarihinde tamamlandı.

[img]{STEAM_CLAN_IMAGE}/33751039/3927d61def8482da520d5cc3bc24fdcc6e381d24.jpg[/img]

[Değişiklikler]

1. Sunucu İstikrarı sağlandı.

2. BAKIM ÖDÜLLERİ

a. 5 Eylül Bakım için % 200 EXP / GP Boost.
b. Basic Weapon Mystery Box Type A
c. Basic Gear Mystery Box Type A
• NOT: Bakım ödülleri sadece bakımdan hemen sonra yaptığınız aynı gün içerisindeki girişlerde alınabiliyor.

3. Hatalar düzeltildi.

a. Harlequin Set etkisi hatası düzeltildi. (+1 Magazine & Hız)
b. Lisanslı öğeler lisans öğesini donanmadan da kullanılabilecek.
c. Steampunk ekipmanları hızı hatası düzeltildi.

Combat Arms: Reloaded 'a olan sabrınız ve desteğiniz için teşekkür ederiz!!

[img]{STEAM_CLAN_IMAGE}/33751039/4dd4681b7d717838786369ebbb5a0b3640c91f3a.jpg[/img]

도전자들께!

컴뱃암즈 리로디드의 금일 긴급 점검이 종료되었습니다.
자세한 사항은 아래 내용을 확인해 주시기 바랍니다.

종료시간 : 2019/09/05 4:10 KST

[img]{STEAM_CLAN_IMAGE}/33751039/ad9f42d196108230e343297f110a17f7c338280a.jpg[/img]

[변동사항]

1. 서버 안정화를 위한 작업 진행: 안정적인 서비스를 위한 장비 점검을 진행합니다

2. 점검 보상

a. 9월 5일 점검 보상: 200% EXP / GP 부스트.
b. 기본 무기 미스터리 박스 Type A
c. 기본 전투복장 미스터리 박스 Type A
• 메모: 점검 보상은 점검 당일에 접속해야 받을 수 있습니다.

3. 버그 수정

a. 할리퀸 세트 세트 효과 버그가 수정 (+1 매거진 & 속도)
b. 라이선스 아이템을 사용할 때 장착하지 않고 사용 가능.
c. 스팀펑크 전투복 속도 버그 수정

긴급 점검으로 인한 불편을 끼쳐드려 죄송합니다.

컴뱃암즈 리로디드를 향한 응원과 지지에 언제나 감사드립니다.

[img]{STEAM_CLAN_IMAGE}/33751039/5aa1486414aafd8303764715258482c26ca9be11.png[/img]

各位挑战者们!

CA Reloaded今日临时维护已结束。
详细内容如下。

结束时间:2019/09/05 3:10 CST

[img]{STEAM_CLAN_IMAGE}/33751039/0bdde67369e99a5cee4ac11b21932172a7dcba3f.jpg[/img]

[变更事项]

1. 服务器稳定化工作:为了提供稳定的服务,进行设备维护.

2. 维护奖励
a. 9月 5日维护奖励: 200% EXP / GP buff.
b. 基础武器神秘盒 Type A
c. 基础战斗服装神秘盒 Type A
• 备注: 维护奖励要在维护当日登录才可领取.

3. Bug修改
a. Harlequin套装效果bug修改 (+1 magazine &速度)
b. 使用License道具时不穿戴可使用.
c. 蒸汽朋克战斗服速度bug修改

非常抱歉给您带来不便。

感谢您对CA Reloaded的鼓励与支持!

[img]{STEAM_CLAN_IMAGE}/33751039/b00d0b9d62dce119a689656eda823b364b36cadf.jpg[/img]

レンジャーの皆様!

今日実施しましたメンテナンスは、終了致しました。

詳しくは、以下の内容をご確認ください。

終了時間:2019/09/05 4:10 JST

[img]{STEAM_CLAN_IMAGE}/33751039/216727cc3312d3f97057ac905577de5efb57ea1f.jpg[/img]

■改善事項

1. サーバー安定化作業の進行: 安定的なサービスのため、メンテナンスを行います。

2. メンテナンスの報酬
a. 9月5日のメンテナンス報酬: 200% EXP / GPブースト
b. 基本武器ミステリーボックスType A
c. 基本ギアミステリーボックスType A
• 補償はメンテナンス当日にだけ受け取ることができます。


3. 不具合の修正
a. ハーレクインセットの一部効果の未表記と、速度効果の不具合を修正
b. ライセンスアイテムを装着しない状態で効果が適用される不具合を修正
c. スチームパンク戦闘服の速度効果の不具合を修正

今後とも『コンバットアームズ・リローデッド』をよろしくお願いいたします。
Other Combat Arms: Reloaded News
---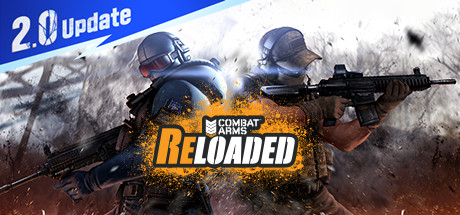 Combat Arms: Reloaded - February 20, 2020
Combat Arms: Reloaded will go down for emergency maintenance for 1 hour.
Further Back
Combat Arms: Reloaded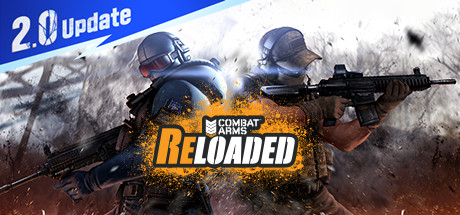 Combat Arms is a multiplayer game, free-to-play modern first-person shooter. The game enlists players into various battlefields across the globe to face-off against other ambitious soldiers of fortune, delivering gamers a high-quality FPS with an extensive arsenal of weapons.
Developer: VALOFE,NEXON
Publisher: VALOFE