Forest chests!
Posted by: Prime World Official on steam_community_announcements September 4, 2019


Lords and Ladies!

There are so many people (and not only people) you can meet by traveling around Praya or relocating from one battlefield to another one. Fearless Tearaway brought a Touched fellow to your camp when one of the numerous fights was over. The Heroine rescued him -- he fell into a ravine, -- and he thought he owned her a 'thank you'. However, he spoke the human language so bad that she wasn't able to understand him. Altogether, you communicated using signs.

Thanks to Tearaway's bravery and Touched fellow's curiosity (he grew interested in the perspective of seeing a human Castle), a unique offer will appear at the Fair, brought to you from the deepest corners of the forest -- chests with talents from the Ancient Runes subset!



For a whole week, until 12 p.m. UTC+3 September 11 -- find chests with talents from the Ancient Runes subset, already upgraded to 6 and 7 stars, at the Fair!



⠀⠀⠀⠀⠀⠀⠀⠀⠀⠀⠀⠀⠀⠀⠀⠀⠀⠀⠀⠀⠀⠀⠀⠀⠀⠀⠀⠀⠀⠀⠀⠀⠀⠀⠀⠀⠀⠀⠀⠀⠀⠀⠀⠀⠀⠀⠀⠀⠀⠀⠀⠀⠀⠀⠀⠀⠀⠀⠀⠀⠀⠀⠀⠀⠀⠀


Such chests will cost:






70-100 Prime Crystals for a 6* chest;

90-110 Prime Crystals for a 7* chest.




Hurry up to the Fair -- there are only a few chests the Touched fellow can bring to the Fair from the forest all by himself!

Always yours,
Prime World dev team
Other Prime World News
---
Further Back
Heretic's Legend April 28, 2020
Cats at the Fair April 24, 2020
Gifts for Account Replenishment and Discounts April 17, 2020
Legend about the rainbow April 15, 2020
The Time of Legends April 10, 2020
Spring sale of Heroes and skins! April 10, 2020
Hotfix April 8, 2020
Cosmic Activity April 6, 2020
Prince of Thieves' Chests April 6, 2020
Warning April 3, 2020
Prime World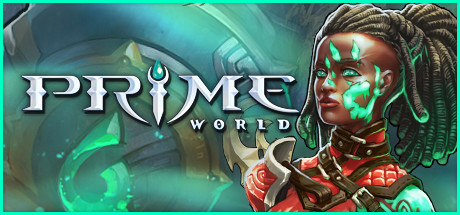 Prime World is a free online game in RPG / MOBA genre with a unique universe where tactical session battles, castle management, and hero development are mixed together. Gather your collection of talents, build an army of invincible heroes and become the champion!
Developer: Nival
Publisher: Nival