[IMPORTANT ANNOUNCEMENT] Clan Announcement
Posted by: VALOFE KR on steam_community_announcements September 3, 2019


Rangers!

We would like to announce that all inactive clan will be deleted and deleted clan name can be used again.

Circumstances that need to be meet for the inactive clan and inactive clan leader to be deleted:

1. Inactive Clan:

a. Clans transferred from Nexon when transferred season and not active will be deleted.
b. Clan that has never had any clan member's activity is deleted from the game.
c. Active Clan will remain in the game.

2. Treatment to Inactivate Clan Leader: Need to check how clan leader is displayed in Clan Messenger






Object


Processing Condition


Processing Way




Clan Leader


- 28 Days or More without any login/access the game
- Clan will be deleted if there's only clan leader in clan


Clan Leader will be demoted to Clan Member




Clan Admin


- Player who's the longest member in the clan
- The player who was log in the game recently


Force appointed as a Clan Leader




Clan Member


If there is no clan admin exist
- Player who's the longest member in the clan
- The player who was log in the game recently


Force appointed as a Clan Leader






3. Create Clan / Clan Disband / Join Clan / When leaving the clan

a. Current: Change can be applied but need to reconnect or re-login.
b. Changed: Change needed to be applied immediately without reconnection / re-login

Thank you for your unwavering support for Combat Arms: Reloaded!



Rangers!

Wir möchten bekannt geben, dass alle inaktiven Clans gelöscht werden und die gelöschten Clan-Namen wiederverwendet werden können.

Gewisse Umstände müssen dafür erfüllt sein, damit ein inaktiver Clan und der inactive Clan-Anführer gelöscht werden können:

1. Inaktiver Clan:

a. Von Nexon übertragene Clans, deren Saison Daten übertragen wurden und die nicht aktiv sind, werden gelöscht.
b. Clans, die noch nie eine Aktivität eines Clan-Mitglieds hatten, werden aus dem Spiel gelöscht.
c. Aktive Clans verbleiben im Spiel.

2. Behandlung inaktiver Clan-Anführer: Es muss überprüft werden, wie der Clan-Anführer im Clan Manager angezeigt wird.






Objekt


Bearbeitungsbedingungen


Bearbeitungsweg




Clan Anführer


- 28 Tage ohne Login / Zugang zum Spiel
- Clan wird gelöscht, wenn sich nur ein Clan-Anführer im Clan befindet.


Clan-Anführer wird heruntergestuft zum Clan-Mitglied.




Clan Admin


- Der Spieler, der das längste Mitglied des Clans ist
- Der Spieler, der kürzlich im Spiel eingeloggt war.


Wird zum Clan-Anführer ernannt




Clan Mitglied


Wenn es keinen Clan-Admin gibt
- Der Spieler, der das längste Mitglied im Clan ist
- Der Spieler, der kürzlich im Spiel eingeloggt war


Wird zum Clan-Anführer ernannt






3. Clan erstellen / Clan auflösen / Clan beitreten / beim Verlassen des Clans

a. Momentan: Änderungen können angewendet werden, erfordern jedoch eine erneute Verbindung oder eine erneute Anmeldung.
b. Änderung: Änderungen erfolgen sofort ohne erneute Verbindung / erneute Anmeldung und werden übernommen.

Vielen Dank für eure unerschütterliche Unterstützung für Combat Arms: Reloaded!



Askerler!

Tüm etkin olmayan klanların silineceğini ve silinen klan adının yeniden kullanılabileceğini duyurmak istiyoruz.

Etkin olmayan klanın ve etkin olmayan klan liderinin silinmesi için karşılanması gereken durumlar:

1. Aktif Olmayan Klan:

a. Nexon'dan transfer sezonunda transfer edilen ve aktif olmayan klanlar silinecek.
b. Hiç bir klan üyesinin aktif olmadığı klan oyundan silinecek.
c. Aktif Klanlar oyunda kalacak.

2. Aktif Olmayan Klan Lideri için: Klan liderinin Clan Messenger'da nasıl görüntülendiğini kontrol etmek gerekiyor






Konu


Uygulama Şartı


Uygulama Yöntemi




Klan Lideri


- 28 Gün veya daha fazla oyuna giriş yapılmadıysa
- Klanda sadece klan lideri varsa bu klanlar silinecek


Klan Lideri, Klan Üyesi
rütbesine düşürülecek




Klan Admini


- Klana kayıt tarihi en eski olan üye
- Son zamanlarda oyuna giriş yapan oyuncu


Klan Lideri olarak atanacak




Klan Üyesi


Klan admini yoksa
- Klana kayıt tarihi en eski olan üye
- Son zamanlarda oyuna giriş yapan oyuncu


Klan Lideri olarak atanacak






3. Klan Oluştur / Klanı Kaldır / Klana Katıl / Klandan ayrılırken

a. Şu anda: Değişiklik uygulanabilmesi için yeniden giriş yapmanız gereklidir.
b. Değişiklikten sonra: Yeniden bağlanmadan / tekrar giriş yapmadan değişiklikler uygulanacaktır.

Combat Arms: Reloaded 'a sürekli desteğiniz için çok teşekkür ederiz..



Rangers!

모든 미활성 클랜이 삭제 되고 삭제 된 클랜 이름을 다시 사용할 수 있음을 알려드립니다..

미활동 클랜 및 미활동 클랜장에 대한 보완이 필요한 상황:

1. 미활동 클랜:

a. 넥슨에서 이관시 넘어온 클랜은 활동이 한 번도 없으면 삭제
b. 전체 클랜원은 활동이 한 번도 없으면 삭제.
c. 다른 클랜들은 삭제처리 하지 않음.

2. 미활동 클랜장 처리 방안: 클랜 메신저에서 클랜장 표시 방식 확인 필요






대상


처리 조건


처리 방식




클랜장


- 미접속 28일 이상
- 클랜장만 있는 클랜은 삭제


클랜원으로 강등




클랜 아디민


- 클랜 가입일이 가장 오래되고
- 가장 최근에 접속한 클랜원


클랜장으로 강제 임명




클랜원


클랜 아디민이 1명도 존재하지 않을 경우
- 클랜 가입일이 가장 오래되고
- 가장 최근에 접속한 클랜원


클랜장으로 강제 임명






3. 클랜 생성 / 클랜 해체 / 클랜 가입 / 클랜 탈퇴 시

a. 현재: 재접속이 필요한 상황.
b. 변경 요청: 별도의 재접속 없이 즉시 적용될 수 있도록 변경 필요

컴뱃암즈 리로디드를 향한 응원과 지지에 언제나 감사드립니다.



Rangers!

已删除所有未激活的clan,被删除的clan名称现可以重新使用

关于未活动clan及未活动的clan长需要补充完善事项:

1. 未活动clan:

a. 从nexon移管过来的clan,若从未活动过 删除
b. 若全体clan成员从未活动过 删除.
c. 其他clan未删除

2. 未活动clan长处理方案: 需要在clan信息处确认clan长标识方法






对象


处理条件


处理方式




Clan长


- 未登录28天以上
- 删除只有clan长的clan


降级为clan员




Clan admin


- 加入clan时间最久
- 最近时间上线的clan员


强制任命为clan长




Clan员


Clan中1名admin都不存在的情况
- 加入clan时间最久
- 最近时间上线的clan员


强制任命为clan长






3. 生成clan /解散clan / 加入clan / 退出clan时

a. 现在:需要重新登录.
b. 变更请求: 需变更为不需要另外连接可立即适用

感谢您对CA Reloaded的鼓励与支持!



レンジャーの皆様!

活動されていないクランが削除されました。よって削除されたクラン名が使

用できるようになりましたのでお知らせいたします。

未活動クラン及び未活動クランのリーダーについて:

1. 未活動クラン

a. ネクソンから移管したクランは、活動が一度もなかった場合は削除
b. 全体のクランメンバーは、活動が一度もなかった場合は削除
c. 他のクランは削除処理の対象外

2. 未活動クランのリーダーに関して:クランのメッセンジャーから、クランリーダーの表示方式の変更





対象


処理条件


処理方式




クランリーダー


- 未接続28日以上
- クランリーダーだけがいるクランは削除


クランメンバーに変更




クランマネージャー


- クラン加入日が一番古く、
- 一番最近接続したクランマネージャー


クランリーダーに変更




クランメンバー


クランマネージャーが一人もいない場合
- クラン加入日が一番古く、
- 一番最近接続したクランメンバー


クランリーダーに変更






3. クランの生成 / クランの解体 / クランの加入 / クラン脱退時、

a. 現在: 再接続が必要

Other Combat Arms: Reloaded News
---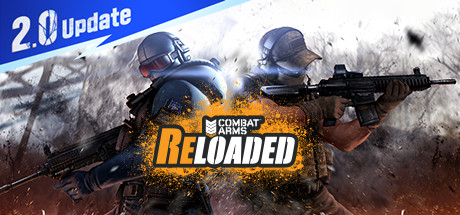 Combat Arms: Reloaded - February 18, 2020
Combat Arms: Reloaded will go down for it's scheduled maintenance on 02.19.2020 05:00 UTC / 02.19.2020 06:00 CET / 02.18.2020 21:00 PDT. Approximate time for this maintenance is 4 hours. Please log out before the start of the maintenance to avoid any loss on your account.
Further Back
Combat Arms: Reloaded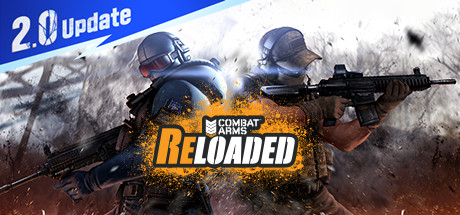 Combat Arms is a multiplayer game, free-to-play modern first-person shooter. The game enlists players into various battlefields across the globe to face-off against other ambitious soldiers of fortune, delivering gamers a high-quality FPS with an extensive arsenal of weapons.
Developer: VALOFE,NEXON
Publisher: VALOFE