Another build set LIVE! Bug fixes, camera tweaks, and one cool animation for Tabris!
Posted by: Summer on steam_community_announcements September 1, 2019
For both beta and public!

Just a slew of fixes and quality across the board -





Tabris has a very nice entering animation when you summon him. >:3


New portraits for Leto, Gilbert, and Kiki! I just got another batch of portraits from the artist of the aberrations trio that will go in next!


Minor things - Second boss has a visual tell, damage font was redone, there was a bug with being in a forced jump state and not being able to wall climb....


Lastly, but most important - For those interested in seeing the "after Issac" boss fight, I added a debug menu command to warp PAST that point! It's rough, but I wanted to make it easier for lore-curious people to see. I plan to finish routing all of this, next!




Always exciting to see this game come to life, and if you join the Discord, you can see a preview of the final boss of the game....

Always feel free to reach out if you need me!

Have a wonderful holiday weekend,
~Summer

Discord - [https://discord.gg/NaYCDwk]
Twitter - [https://twitter.com/dragonGlitchLLC]
Email - [email protected]




Other Mercenary Leto News
---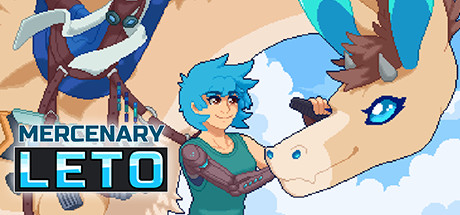 Mercenary Leto - June 18, 2020
It's been a few months, hasn't it? Well, let's go down the list...
Further Back
Mercenary Leto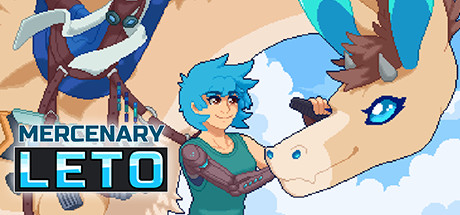 A science-fantasy action platformer with a nostalgic pixel look. Travel the galaxy with a cast of memorable and endearing characters, ride one fluffy dragon, and stumble onto a plot to stop dragon poachers.
Developer: dragonGlitch Games LLC
Publisher: dragonGlitch Games LLC