Сhanges for august
Posted by: Koker 007 on steam_community_announcements August 31, 2019
Global change




a red cross is drawn if the object now it's impossible to break, but soon it will be possible

redone OverTime mechanics

shader changed to ignore range fog calculation if the pixel is yellow

corrected alpha for transparency in the emotion of fear left and right

added shadows for urine particles

the sound of water pressure changes faster

when pause, mouse capture is canceled




LVL 1




the health of the outlet has become less

washing machine weight is reduced




LVL 2




bug with achievement doggystyle has been fixed




LVL 3




the police now turn off the siren if gameover




LVL 4




added emotion of pain from an explosion

tanks can no longer shoot if behind the game scene

tanks now spawn only 6 times from each spawner

added rainbow





Unfortunately, the advertisement I bought this month did not bring success, 500 keys were sent to streamers, but despite the fact that most of these keys were accepted (376), the video made less than 1% (3). Some deleted video this game after posting. I think the main reason for this is the theme of this game.
Until recently, I hoped that advertising would change the situation, and I was able to continue developing this game, but the situation was even worse than I expected.
Therefore, I must inform you that in conditions when advertising costs more than the game brings, the further development of this game is impossible.

Of course, if the situation ever changes, there will be updates with people and new levels. I think that the game will sell better when the opportunity arises to introduce cards, but with current sales this will not happen this year.

Game is frozen. I will be developing the following projects. I understand that the reason for the failure is completely on me and I apologize for the failure due to the fact that I could not inform potential players about this product. I will hope that the situation will change and I will return to improvement of this product. Thanks for playing.

Other PiiSim News
---
Further Back
PiiSim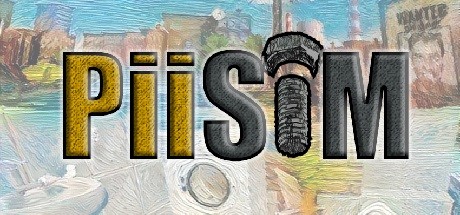 This game with absurd humor. Pee in the toilet, break the toilet, washing machine, make a hole in the wall, piss the police, destroy the city.
Developer: Koker_007
Publisher: Koker_007