Weekend Event 35!
Posted by: Silenterror on steam_community_announcements August 30, 2019



Dear Community

Are you ready? We are very excited to announce this Weekend Event. 

Start: August 30, 2019 12:00 PM (CEST)

End: September 02, 2019 12:00 PM (CEST)



Now, let's jump into further details:


PVP Map Rotation

We are going to rotate a map on the PVP section in Open World. West Oaks will get replaced by Cliffside and during this event there will be a perk enabled called "No Recoil" means your guns don't have any recoil.

Only Open World
Perk will only be there during the event.
Map will stay after the event
 

Double Drop Chance

During this event your chances to get Fallen Angel Armors out of the Chrome and Black Night Skinbox will be doubled.

This includes all Fallen Angel versions which are in this 2 Skinboxes.
 

GD Skinboxes

You will have a chance to get GD (GameDollar) Skinboxes from the Radiation zones. Zombie and SuperZombies will have these Skinboxes in the loot.

Open World and Survival
Official and Private Servers
 

EXTRA GC

You will get 20% EXTRA GC by purchaseing the 100 Euro package on our website.

Weekend Event Sale

Special weekend event sale is also active during this time. Check the picture below for more information.




 

We would also like to remind players if they experience any issues regarding the game to please contact us.

 

Official Support: https://playnewz.com/support

Twitch Drops: https://playnewz.com/drops

Partnership Program: https://playnewz.com/partners

Last Patch Notes/News: https://playnewz.com/news

Feedback: https://playnewz.com/feedback

 

The entire staff team wishes everyone a great weekend!

 

// The New Z - Staff Team

Other Infestation: The New Z News
---
Further Back
Infestation: The New Z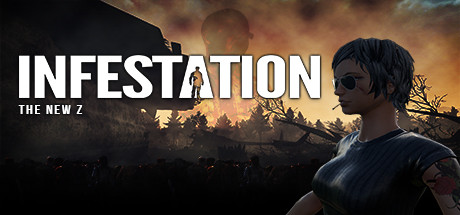 The New Z is a FREE TO PLAY multi-game mode experience. Play BATTLE ROYALE and be the last man standing to win. SURVIVE with friends and gather loot, stash and trade. Go into wars against other groups in a massive OPEN WORLD or face them 5 v 5 in COMPETITIVE.
Developer: Fredaikis AB
Publisher: OP Productions LLC