About the game being short!
Posted by: astralojia on steam_community_announcements August 28, 2019
So, again, this first episode is $4.99 and people have reported the game as being pretty short, most finishing it in 1-2 hours.

The idea that I had, though, was to create a game like a Super Mario Maker level, in where yes it's short, but you have to play through it again and again until you succeed. The problem with THAT ended up being that many more casual players wanted me to create an easier mode, as they argued that a story based game shouldn't be as hard, or that they are more casual players and just want to relax more while they play it.

So, White Belt mode and Blue Belt mode were born....

The thing is, once I get past season 1, episodes 1 through 4, as these episodes get shorter (and their prices much cheaper by the way), I want to start to make each episode more and more difficult to get through.

I imagine it this way...If there's an episode which is 40 minutes long (which I would never price at $4.99, I'd probably charge $0.99 for that by the way!), you go through it, you have the choice to level up and upgrade your abilities or not, right? Well, when you hit that final boss, and every episode will always have a final boss, you lose again and again. You then realize that you can play through the game in a way in where you can change your abilities around, level up another level, and then you JUST are able to beat that boss.

THAT'S the sense of accomplishment I'm looking for in future episodes. This also makes it so that there become these iconic moments, these iconic bosses that you have a hard time getting through. You chat with your friends, come up with new ways of playing the game, and you finally succeed and make it through.

You see, if a game is overly easy, if a game is going to hold your hand too much and be too kind to you, it's going to be more boring in general. Yes, it's a very story focused game, but at the same time you need a challenge, sorry to be so bold...but you need the game to be unkind.

The idea is that you go in there, you improve your technique, you have to actually THINK to get through an episode like it's a mix of a puzzle game and an action RPG. You need to lose and re-try a lot before you finally get it.

I might not have accomplished this in episode 1, but THIS is what I am going for now in future episodes.

I'm going to keep, then, the levels in there for Episode 1 through 4, but once I get to season 2 with Episode 5 through 8, I'm more than likely going to have only Black Belt and Third Degree, maybe even higher degrees of black belt!
Other Astralojia: Episode 1 News
---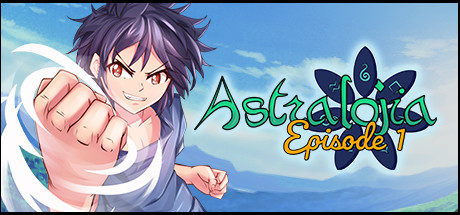 Astralojia: Episode 1 - August 19, 2020
While development has been going wonderfully, I love game design, writing, composition and programming this series, at promotion I'm more than terrible.
Further Back
Astralojia: Episode 1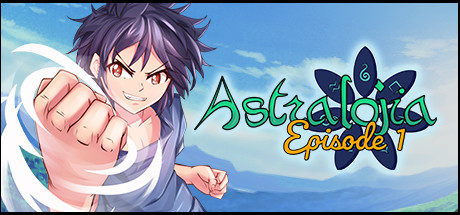 Taku and his friends compete in a school of martial arts and magic, as they uncover the mysteries of the world of Astralojia.
Developer: Astralojia Studios
Publisher: Astralojia Studios