Knights And Bikes starts its Cornish childhood adventure today
Posted by: [email protected] (Alice O'Connor) on rps August 27, 2019



The gorgeous Knights And Bikes launched today, inviting us to join the adorable adventures of two kids (with cooperative multiplayer) in a Cornish caravan park in the 1980s. Ride bikes! Play frisbee! Splash in puddles! Befriend a goose! Hunt for treasure! Battle baddies! Try not to get evicted! I feel like I've been watching this game for positively yonks, yet today's launch was somehow a big surprise to me. How splendid. Now come watch the great launch trailer, which I must say has quite a catchy song.




Other Knights And Bikes News
---
Knights And Bikes - September 17, 2019
Delightful friendship-'em-up Knights And Bikes has been blessed by the television gods, as Tiger Aspect Productions have picked up the rights to develop an animated series based on its unsupervised 80s childhood adventures.
Further Back
Knights And Bikes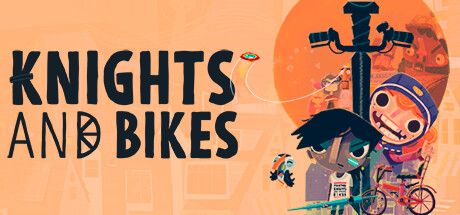 KNIGHTS AND BIKES is a hand-painted action-adventure set on a British island in the 1980s. You'll play as Nessa & Demelza, tough imaginative girls, exploring the island in a Goonies-inspired tale. An adventure that sees them pedalling into danger, seeking treasure and ancient mysteries to solve.
Developer: Foam Sword
Publisher: Double Fine Presents