White Screen of Death Problems...
Posted by: astralojia on steam_community_announcements August 27, 2019
There are problems happening with a few people that had GeForce cards. Not only would you get a white screen of death, you would get a blast of sound way past max volume, and no music would play.

To counter this, I've patched the newest version with a launcher that you can see here:
https://pbs.twimg.com/media/EC9dnW7WsAA6gFL?format=jpg&name=medium

The game has been running fine for most people, but this one is a very bad bug because it's completely game breaking. With this launcher you can select between three graphics modes:





High End

Low End < - disables anti-aliasing and motion blur

Windows 95 < - disables all screen effects.




If it is a shader problem that's occuring, if you try running with the different graphics APIs, and you try running in Windows 95 mode, it may or may not fix the problem.

This also means that the game will be able to run on lower end systems. Without anti-aliasing and motion blur, on the Low End setting, the game doesn't look that much worse, and you could probably run it off of a UHD 620 integrated chip, giving that I have spent earlier this year optimizing the game.

If you get the white screen of death, the only other thing I can recommend, and I know it sounds dumb, is for now to run it off of another computer. It definitely seems like a graphics card driver problem, but if it isn't I couldn't imagine what could be happening, because for most people the game is working just fine.

I'm now looking at releasing in 3 days time, so I hope as I start this journey into game development you find something to like in the series. I'm really just looking to improve as much as I can, but some bugs are so incredibly bad (like display adapter ones) that it's just impossible to manage as a single person working on all of this...

Thanks for your time!
- Astrah
Other Astralojia: Episode 1 News
---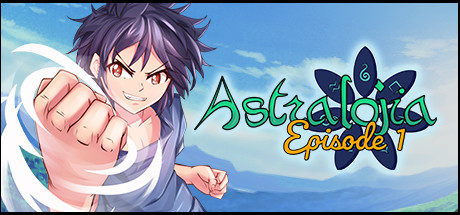 Astralojia: Episode 1 - August 19, 2020
While development has been going wonderfully, I love game design, writing, composition and programming this series, at promotion I'm more than terrible.
Further Back
Astralojia: Episode 1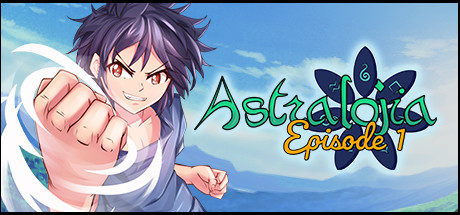 Taku and his friends compete in a school of martial arts and magic, as they uncover the mysteries of the world of Astralojia.
Developer: Astralojia Studios
Publisher: Astralojia Studios