Early Access 1.10 - New location, decorations and things to build, plus torches
Posted by: White Rabbit Games - Tom on steam_community_announcements August 25, 2019
This update adds a new location with a new wobblehead and some new pieces to the story. We've also added lighting to the game with torches and lanterns, added some paintings to decorate your airship with, and added a way to respawn without losing your items.

This update has been a slow one while we've been experimenting for our next major update, now we're full speed ahead again. Check out our roadmap for details on the changes to come!



New Location - [Redacted]


This secret facility in the desert was built to study the creatures by an enigmatic inventor and scientist. Above ground they've been experimenting with airships. Below ground....

In this location you will find loot, story elements, a schematic for something new to build, and a new wobblehead!





Lights


You can craft a torch at the workbench and a lantern at the blacksmith. Equip them to light up the area around you. They will come in handy because caves are now quite dark!
You can also find a lamp in your build menu for lighting up your airship.
With working lights we're one step closer to having a day and night cycle!





Paintings


We've added a new type of decoration for your airship to be found in the world - paintings! These paintings will show up in some locations and can be collected to place on your airship. The paintings are real pieces from famous artists of the Western era.





Bed & Bedside Table


Sick of collecting your coffin? A bed can now be built on your airship to replace the sleeping bag. With a bed you'll keep all your items after dying! To go with your bed you can also build a bedside table for decorations and a little bit of storage.
You need to find the schematic for the bed in the new location before you can build it.





Tweaks






When respawning on a sleeping bag you'll keep a hammer and 2 pieces of wood in your inventory, so that you can survive even if you lose your coffin.

You can now choose between 4 different crosshairs from the in-game settings menu, including some larger ones. We'll add more options in the future.

We've lowered the mountain at the Old Coot's place so you no longer get stuck on it.

Fixed bug where dropping items in a stack then picking one up could make the others disappear.
Other Desert Skies News
---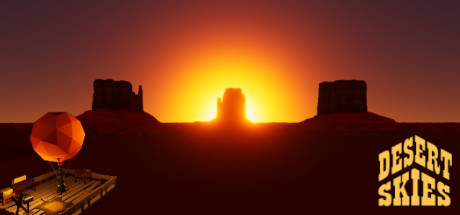 Desert Skies - December 26, 2019
Merry Christmas from White Rabbit Games!
Further Back
Desert Skies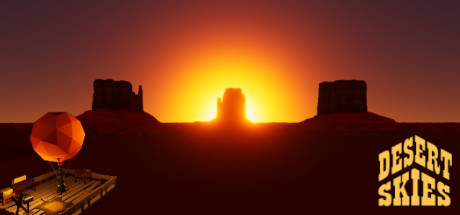 Desert Skies takes survival to the air! Build an airship and fly on an adventure through the deserts of the Wild West. Look for places to land and scavenge for loot, expand your airship and craft new equipment, but beware the dangers lurking beneath the sands!
Developer: White_Rabbit_Games
Publisher: White_Rabbit_Games