Humans101's Product Roadmap publicly available for voting now!
Posted by: Labrodex Studios on steam_community_announcements August 21, 2019

Hello Steam friends!

Last week we said we had exciting news and here it is! We mentioned before, our goal is to eventually host a massive library of uniquely created games by the community. We know this is ambitious and it'll take some time, but here's what we're going to do to get there:
1. Like any Early Access title, we'll be closely monitoring the steam forums to get input from the community. We'll be making patching every other Tuesday alternating between Content patches (new assets and story modules) and Builder patches (new tools to play with for creating experiments).
2. In today's patch, we've incorporated a feedback button from within the games to report bugs, request new features, or submit generalized feedback on certain experiences.
3. Most importantly, we're making our product roadmap available for ANYONE with a trello account (free) to vote at Trello Voting Board. We'll be drawing from the most voted item on each list and putting it in our development sprint every other Monday. We'll also be populating these lists from the internal feedback button in the game. This is our way of showing that we're listening and we're ready to provide players with the tools they want to build any game they want!

So make sure to request some new features and assets for the experiment builder in the coming weeks. You may find your submission on the trello board. If not, feel free to throw in the vote in the feature or asset that looks most interesting to you!

Take care!

Labrodex

Other Humans 101 News
---
Further Back
Humans 101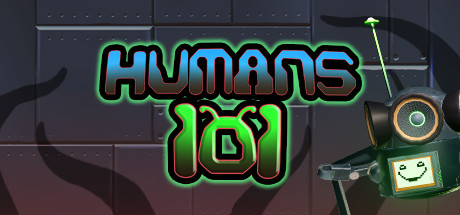 Humans 101 is a VR user-generated content creation game with an amusing narrative. Take part in absurd experiments created by misinformed aliens and create your own challenges using the Experiment Builder and compete with other players to top the charts!
Developer: Labrodex Inc
Publisher: Labrodex Inc