Screenshot Saturday Sundays: Fluffy photographers, damp driveways, and living layers
Posted by: [email protected] (Jay Castello) on rps August 18, 2019

Screenshot Saturday! A day to dream of all the games that might one day be. What do you mean Gamescom starts tomorrow and that s what that event is for? This is our weekly version, smaller and better. (Also, what do you mean Gamescom starts tomorrow? How is time??) This week: a chunky raccoon pal, some oddly familiar city streets, and a forest built up from sketch to colourful autumn foliage.




Other Knights And Bikes News
---
Knights And Bikes - February 14, 2020
"Is it friendship? Or is it something more?" goes a common sentiment, particularly on days like today, when we celebrate the anniversary of Captain Cook getting stabbed to death. Well, that's a stupid question, because there is nothing more than friendship.
Further Back
Knights And Bikes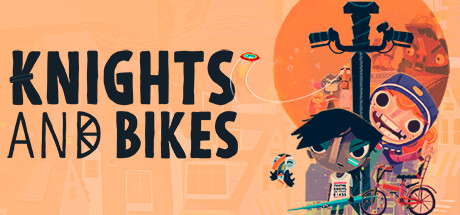 Saddle up for a bike-riding, frisbee-throwing, goose-petting, friendship-building, treasure-hunting, story-driven adventure for 1 or 2 players!
Developer: Foam Sword
Publisher: Double Fine Presents