Screenshot Saturday Sundays: Fluffy photographers, damp driveways, and living layers
Posted by: [email protected] (Jay Castello) on rps August 18, 2019

Screenshot Saturday! A day to dream of all the games that might one day be. What do you mean Gamescom starts tomorrow and that s what that event is for? This is our weekly version, smaller and better. (Also, what do you mean Gamescom starts tomorrow? How is time??) This week: a chunky raccoon pal, some oddly familiar city streets, and a forest built up from sketch to colourful autumn foliage.




Other Knights And Bikes News
---
Knights And Bikes - September 17, 2019
Delightful friendship-'em-up Knights And Bikes has been blessed by the television gods, as Tiger Aspect Productions have picked up the rights to develop an animated series based on its unsupervised 80s childhood adventures.
Further Back
Knights And Bikes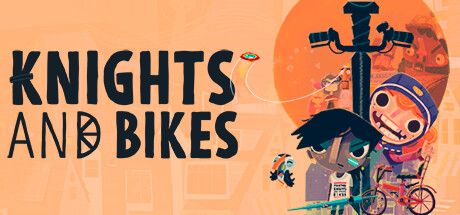 KNIGHTS AND BIKES is a hand-painted action-adventure set on a British island in the 1980s. You'll play as Nessa & Demelza, tough imaginative girls, exploring the island in a Goonies-inspired tale. An adventure that sees them pedalling into danger, seeking treasure and ancient mysteries to solve.
Developer: Foam Sword
Publisher: Double Fine Presents