New upgrading materials!
Posted by: Prime World Official on steam_community_announcements August 15, 2019


Lords and Ladies!

Talents, upgraded to 6 and especially 7 stars, have long been a desired loot for any Lord. These talents, however, are not that easy to get, especially if you need some specific talents for your favorite Heroes.

You all know that we always watch your feedback and comments closely. Lately, as the number of 6*-7* talents in the Libraries grew, more and more players have been asking about a possibility to upgrade talents to more than 5 stars.

We've been thinking hard about a way to do it — even though 6*-7* talents became quite accessible and frequent, they still remain the high-level content in the game. This means the mechanics of upgrading talents above 5 stars should be special too.

Moreover, we are still willing to encourage active players with awesome and valuable rewards. Today we are happy to introduce...



11.14 update has brought new entities to the game — abrasives and catalysts.

They will make it possible to upgrade (with a certain chance) talents to 6 and 7 stars.



How can I get them?


Currently, there is only one way to get abrasives and catalysts — through special quests. You'll find more information below.



What is the difference between an abrasive and a catalyst?


An abrasive is an entity that is directly used to upgrade a talent. In turn, a catalyst increases the chances of success. This way, you can try your luck and use an abrasive without a catalyst — but you won't be able to upgrade a talent with only a catalyst :)



How can I learn the chances of success?


You'll find the chances displayed in the special interface (learn more about it below). Add catalysts and see the final chance — no need to sum it up by yourself.



What happens in case of failure?


The talent will have the same amount of stars as before (it won't break or lose stars) while an abrasive and a catalyst will disappear.



How to use an abrasive?


If the talent is upgraded to 5 (or 6) stars, you'll be able to open a talent upgrade menu.



Another way to find it is the usual talent upgrade window — click the arrow at the bottom of the Library of talents:



There you can select an abrasive and a catalyst (optionally).



PLEASE NOTE!




Any abrasive can upgrade any talent (class, rare, special, exclusive, legendary) by 1 star.

If you want to, you can use them to upgrade a talent, let's say, from 2 to 3 stars. However we find such tactics a waste of this precious entity :) That's why if you select a talent upgraded less to 5 stars (for example, by accident), you'll see a warning.






Abrasives, however, have an upgrade limit:






A Medium-quality abrasive can upgrade a talent up to 6 stars.

A High-quality abrasive — the most valuable one — can upgrade a talent up to 7 stars. Once again, abrasives can upgrade a talent by 1 star.



Thus, to upgrade your talent from 5 to 7 stars, you'll need two abrasives (and catalysts to your liking).



To support our great rewards for in-game activity policy, we'll add a noticeable number of abrasives and catalysts to special global quests. There'll be three such quests in total — until late September — and you can start obtaining these valuable materials any time.

The first quest — A long-awaited discovery — starts today!

From 12 p.m. UTC+3 August 15th until 12 p.m. August 29th, complete quests and receive abrasives and catalysts to upgrade your talents! The quests aren't that simple this time but the reward is worth it. Upgrading your favorite talent to 6 or even 7 stars is indeed priceless!

Don't lose the chance to try out the new feature set first!



Kindly note that:






Global quest's tasks are divided into several missions. You will need to complete all the missions to get the reward.

You can complete several tasks during one battle. For example, you can collect 10k Prime and 200 achievement points, and get everything considered in the quest.

If you change the language of the game, your progress will be lost.




Make your Heroes even more talented!

Always yours,
Prime World Team
Other Prime World News
---
Further Back
Hotfix February 5, 2020
Colorful Fair! January 24, 2020
All Jackpots at the Fair! January 20, 2020
Snowbound events January 17, 2020
Catch and bring it back! January 16, 2020
Update 11.16.1 January 14, 2020
Khr'Amins' holiday January 13, 2020
New Year Fair! December 27, 2019
Hotfix December 26, 2019
Update 11.16 December 25, 2019
Prime World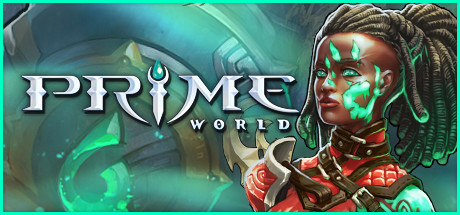 Prime World is a free online game in RPG / MOBA genre with a unique universe where tactical session battles, castle management, and hero development are mixed together. Gather your collection of talents, build an army of invincible heroes and become the champion!
Developer: Nival
Publisher: Nival