Summer greetings from Tako Studio and new updates!
Posted by: yuu on steam_community_announcements August 15, 2019
Happy Summer Greeting from Tako Studio!





Are you enjoying the good summer breeze? It's been a while since we wrote you our update.

After our Kickstarter, we took a good break from the computer for a while and also we prepared for our next move! Now we are fully charged and ready to kick our new start for the rest of 2019!

And now we have so many exciting news that we want to share with you! Here we go!




We are going to Tokyo Game Show!




This is the great news for us!

We are happy to announce that we have been selected for the Selection Booth of the Indie Game Area at the Tokyo Game Show (TGS)! YES!!!

This indie booth is free of charge and only selected indie games can be presented there! We are super honored to be one of them and so excited to be able to introduce Minimal Move in TGS!

TGS is one of the biggest game events in the world! It will be the biggest game event ever for us! We are expected to see many people there! If you are planning to come, please let us know! Please stop by at our stand! We will let you know more information once we got it!

And please don't forget to follow our Twitter by then! We will tweet during our trip in Japan and TGS! Yuu who is doing the PR and communication for Tako Studio is originally from Tokyo, so she can share the deeper culture about Tokyo Game Show with you! Don't miss it!



Tokyo Game Show

Place: Makuhari Messe

DATE: September 12th-13th Business day, September 14th – 15th Public day

Check here for more information and ticket!

https://expo.nikkeibp.co.jp/tgs/2019/en/




We are nominated in the Strasbourg Indie Game Award!






Another happy news! Yay!

We are nominated as one of 12 finalists for the Indie Game Contest of the Strasbourg Festival of Fantastic Film!

Unfortunately, we are not able to be there at this event, but Minimal Move will be displayed over there during this event, so if you are planning to go there, please stop by and try to play Minimal Move!



Strasbourg Festival of Fantastic Film

DATE: September 13th- 22th

http://strasbourgfestival.com/





Our new office!!!





Do you know that we were making Minimal Move at our living room?

But not anymore!

We got our first office in Montreuil! Montreuil is just next to Paris. There are many start up companies and actually many game companies here!

We are sharing one space in the co-working space. We can use the meeting rooms and relaxing space of this building. We are expecting to work here even better condition!

If you have chance to stop by, let us know!




Our new team is on board!






Let us introduce our new team Ambre!

She will work with us for her internship for 6 months! She is working with us as a 2D / 3D artist! We are super excited to work with her! We are sure that she can help us a lot!

She just finished her 3D art master school in Bordeaux, France, and actually she was Jonathan's student in this school.

She is an artist in the making who has a big potential. We will do our best to support her to open up her further potential!

Please look forward to see her art!


Team photo!



Add Minimal Move on your WISHLIST on Steam!





Don't forget to add Minimal Move on your wish-list on Steam!

Please support us by doing this!

Your one click will encourage us! Your kind action is always pushing us forward!

Thank you so much!




We will update our news and newest images and videos on our SNS!

Please follow us if you haven't already!

And don't hesitate to leave us your comments! We are dying to know what you think!



Thank you for always supporting us!

We wish you the best summer and talk to you soon!

Other Minimal Move News
---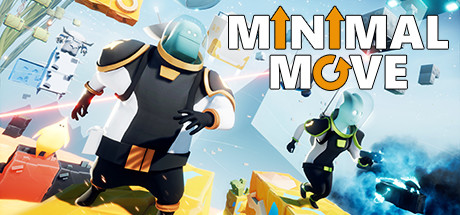 Minimal Move - December 23, 2019
Thank you for all the support you gave us this year!
Further Back
Minimal Move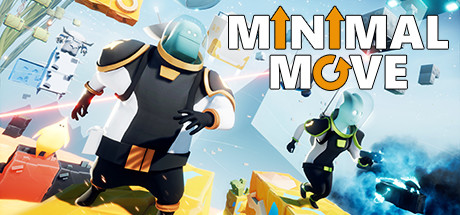 A story-driven cooperative puzzle game. Your adventure starts when two space investigators, Ido and Kaiten, land in a wonder cubic world, where they attempt to discover the truth about the planet…Engage your brain, cooperate with each other, solve the puzzle and think in 3d!
Developer: Tako Studio
Publisher: Tako Studio