Let's Play 2019 COMPLETE - New build out!
Posted by: Summer on steam_community_announcements August 13, 2019
Bought the game? Well, I released a ton of new content after this weekend of the Let's Play Gaming Convention! It was a great show - I always love being there. :)

THE BIG THING - I took the dialog gate out after the Issac boss fight. You can see content - though it gets rougher instantly - after that fight. This is a sneak peek at the future of the game. I hope you enjoy.

With some imagination, you'll be able to piece together what's going on, as dialog WILL play for the next few scenes you'll see. Scylla gets introduced, Lily gets chocolate, and the final villain of the game is introduced...

I took this out as a fun way for players to see behind the scenes of how I work as a person. I stub it out first via writing, then begin to build more from there - art, mechanics, etc.... when you are done seeing it or don't know how to continue, hit the escape key to leave the game.

OTHER STUFF

NEW PORTRAITS - you'll see some new mugs on these lovable characters...
Dashing looks way cooler
Dialog doesn't break when converting variables like dust on hand
Dialog turns grey and italicized when whispering or thinking.
Dozens of bug fixes, I am sure.

Always feel free to reach you to me if you need me!

Good vibes,
~Summer

Discord - [https://discord.gg/NaYCDwk]
Twitter - [https://twitter.com/dragonGlitchLLC]
Email - [email protected]

Other Mercenary Leto News
---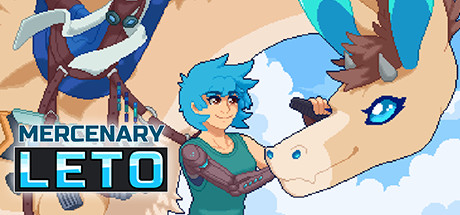 Mercenary Leto - June 18, 2020
It's been a few months, hasn't it? Well, let's go down the list...
Further Back
Mercenary Leto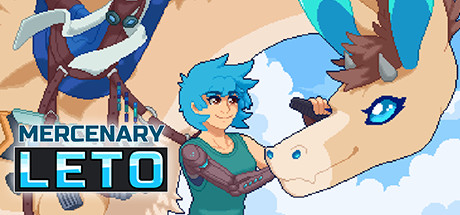 A science-fantasy action platformer with a nostalgic pixel look. Travel the galaxy with a cast of memorable and endearing characters, ride one fluffy dragon, and stumble onto a plot to stop dragon poachers.
Developer: dragonGlitch Games LLC
Publisher: dragonGlitch Games LLC