Left-Hand Path Legacy Announcement
Posted by: a kitten on steam_community_announcements August 13, 2019
Left-Hand Path (LHP) was lovingly crafted by one man - Hugh Hancock. He died unexpectedly in February 2018. As his life partner, I have taken ownership of the game with the help of Steam support.

I'm leaving LHP on Steam because I believe that's what Hugh would want, and because I want people to have the chance to experience this magical story and dark world he created.

I am not a coder, though. Even if I was, I think Left-Hand Path has some very complicated code; I remember Hugh working on it, and how proud he was at the time of some parts in particular.

So I can't provide updates or bug fixes: please don't expect them.

The game is here as it is, as he left it. It's part of his legacy. There should be more: he fell in love with VR and I believe he would've given the world more wonderful virtual experiences if he'd had the chance. He had just begun work on his next project* when he died, and it was already looking great. But that is not to be.

He did leave us Left-Hand Path though. Terrifying, cryptic, fantastic Left-Hand Path.

It is my hope that Left-Hand Path is remembered as a cult classic. Perhaps we will look back on it as a gem that helped figure out what VR was capable of, made in the mists of time before the medium became what sci fi tells us it ought to be.

Most of all, I hope you enjoy it.

- Becca

* A friend of ours is working on producing a (very) short demo of what Hugh had made for the next project. There'll be no gameplay - it is literally just a taster of the style and world-type Hugh was thinking of. I'll let you know when it's available and where.
Other Left-Hand Path News
---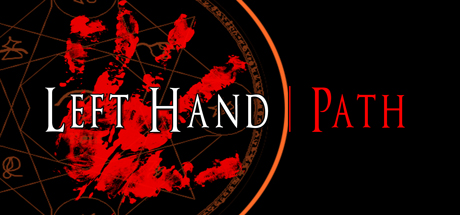 Left-Hand Path - November 20, 2017
If you're a front-facing player on Oculus, and you'd like smooth turning in Left-Hand Path, I've just added that in an experimental build.
Further Back
Left-Hand Path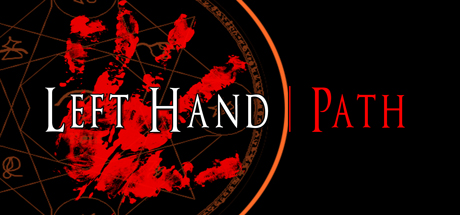 Dark Souls-inspired Room-Scale Virtual Reality RPG where you hold the power of magic in your hands. Learn arcane gestures to cast powerful spells. Battle fearsome foes who give no quarter, and find your way through a weird, magical landscape in over 15 hours of dedicated VR gameplay.
Developer: Strange Company
Publisher: Strange Company