Series Plans, Season 1 Pricing, Future Episodes Will Be Cheaper...
Posted by: astralojia on steam_community_announcements August 13, 2019
Products and Pricing

I have this concern that people might think that each game will be priced at $4.99 but this isn't the case. Episode 1 is priced more to hopefully help me out with rent so that I can develop the whole season. The plan is to have seasons release with a schedule, which I'm hoping will be more strict in the future. I can probably promise 1 game a month:





Episode 1 - $4.99: Releasing Sept 1st

Episode 2 - $1.99: Probably Releasing Nov 1st

Episode 3 - $1.99: Probably Releasing Dec 1st

Episode 4 - $1.99: Probably Releasing Jan 1st

Full First Season - $9.99

Episode 1 Soundtrack - $4.99

Episode 2 Soundtrack - $1.99

Episode 3 Soundtrack - $1.99

Episode 4 Soundtrack - $1.99




Plans

Over the years to achieve creating this full series I've developed an SDK for Unity paired with a character generator that generates sprite sheets, then a basic amount of 3D resources to go with it. It allows me to create cutscenes very quickly using your typical pixel-art puppetry from mostly the 90s and 2000s.

The ultimate goal for me is to create a studio which cranks out episodes very quickly and cost effectively, and can still deliver stories that people can relate to and latch on to so to speak. My big dream is to be like the South Park creators and be able to eventually with my team crank out episodes very quickly, even a week at a time, and increase the graphical quality as we find our process.

For this first series my dream for it is to release about 40-70 episodes, so I'm not nearly where I want to be right now. I can't wait to make it at this point to episode 10!

After I make it through the first season of games, episodes 1 through 4, I plan on seeing where the series could use improvement by taking user feedback, especially in the graphics and gameplay departments.
Other Astralojia: Episode 1 News
---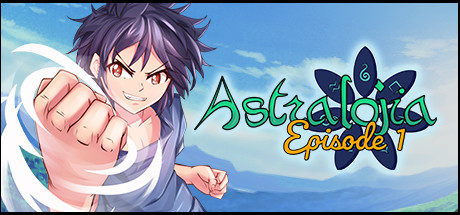 Astralojia: Episode 1 - February 9, 2020
After re-writing the screenplay for the first 12 episodes of the series I realized that in order to translate to other languages properly, there wasn't any need to have free roaming gameplay or keep the series in a more traditional RPG format, especially considering the whole battle system works off of skill bars.
Further Back
Astralojia: Episode 1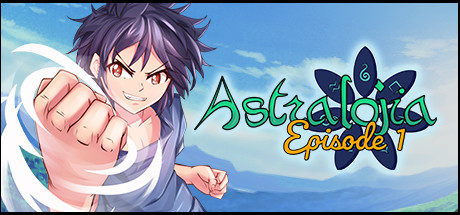 Taku and his friends compete in a school of martial arts and magic, as they uncover the mysteries of the world of Astralojia.
Developer: Astralojia Studios
Publisher: Astralojia Studios