Knights and Bikes lands August release date
Posted by: on eurogamer August 12, 2019
The lovely-looking Knights and Bikes finally has a release date - and it's soon! Steam and PlayStation 4 versions of the game will drop on Tuesday, 27th August.

If you're not familiar, Knights and Bikes is an indie adventure game set on the British island of Penfurzy during the 1980s. It comes from the brains of developer Foam Sword, a studio set up by former Media Molecule employees.

Knights and Bikes is a hand-painted coming-of-age story starring two kids exploring the island on their bikes and finding legendary lost treasure. Think The Goonies mixed with Tearaway by way of Costume Quest.
Other Knights And Bikes News
---
Knights And Bikes - September 17, 2019
Delightful friendship-'em-up Knights And Bikes has been blessed by the television gods, as Tiger Aspect Productions have picked up the rights to develop an animated series based on its unsupervised 80s childhood adventures.
Further Back
Knights And Bikes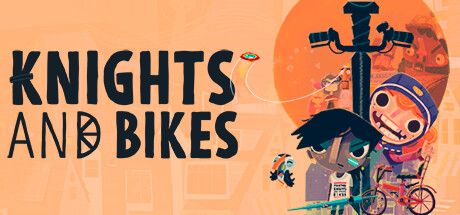 KNIGHTS AND BIKES is a hand-painted action-adventure set on a British island in the 1980s. You'll play as Nessa & Demelza, tough imaginative girls, exploring the island in a Goonies-inspired tale. An adventure that sees them pedalling into danger, seeking treasure and ancient mysteries to solve.
Developer: Foam Sword
Publisher: Double Fine Presents