Knights and Bikes lands August release date
Posted by: on eurogamer August 12, 2019
The lovely-looking Knights and Bikes finally has a release date - and it's soon! Steam and PlayStation 4 versions of the game will drop on Tuesday, 27th August.

If you're not familiar, Knights and Bikes is an indie adventure game set on the British island of Penfurzy during the 1980s. It comes from the brains of developer Foam Sword, a studio set up by former Media Molecule employees.

Knights and Bikes is a hand-painted coming-of-age story starring two kids exploring the island on their bikes and finding legendary lost treasure. Think The Goonies mixed with Tearaway by way of Costume Quest.
Other Knights And Bikes News
---
Knights And Bikes - February 14, 2020
"Is it friendship? Or is it something more?" goes a common sentiment, particularly on days like today, when we celebrate the anniversary of Captain Cook getting stabbed to death. Well, that's a stupid question, because there is nothing more than friendship.
Further Back
Knights And Bikes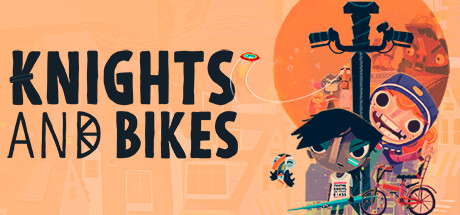 Saddle up for a bike-riding, frisbee-throwing, goose-petting, friendship-building, treasure-hunting, story-driven adventure for 1 or 2 players!
Developer: Foam Sword
Publisher: Double Fine Presents